If a song is licensed through Songtradr, or if it was distributed or monetized more than 90-120 days ago, any subsequent funds will be deposited directly to the associated account(s). The Revenue Platform allows all rights holders to view detailed breakdowns of their earnings, download CSV files for further processing, see their top five songs based on gross revenue at a glance, and much more!
Note: Payments are completed on a monthly or quarterly basis, upon usage, or one time. Make sure to carefully review the terms for each service for more details.
Press play below to watch a quick YouTube tutorial about the Revenue Platform prior to completing in your dashboard. 
______________________
To view your earnings in the Revenue Platform:
Login to your Songtradr account.

Click Transactions & Licenses

in the left navigation menu.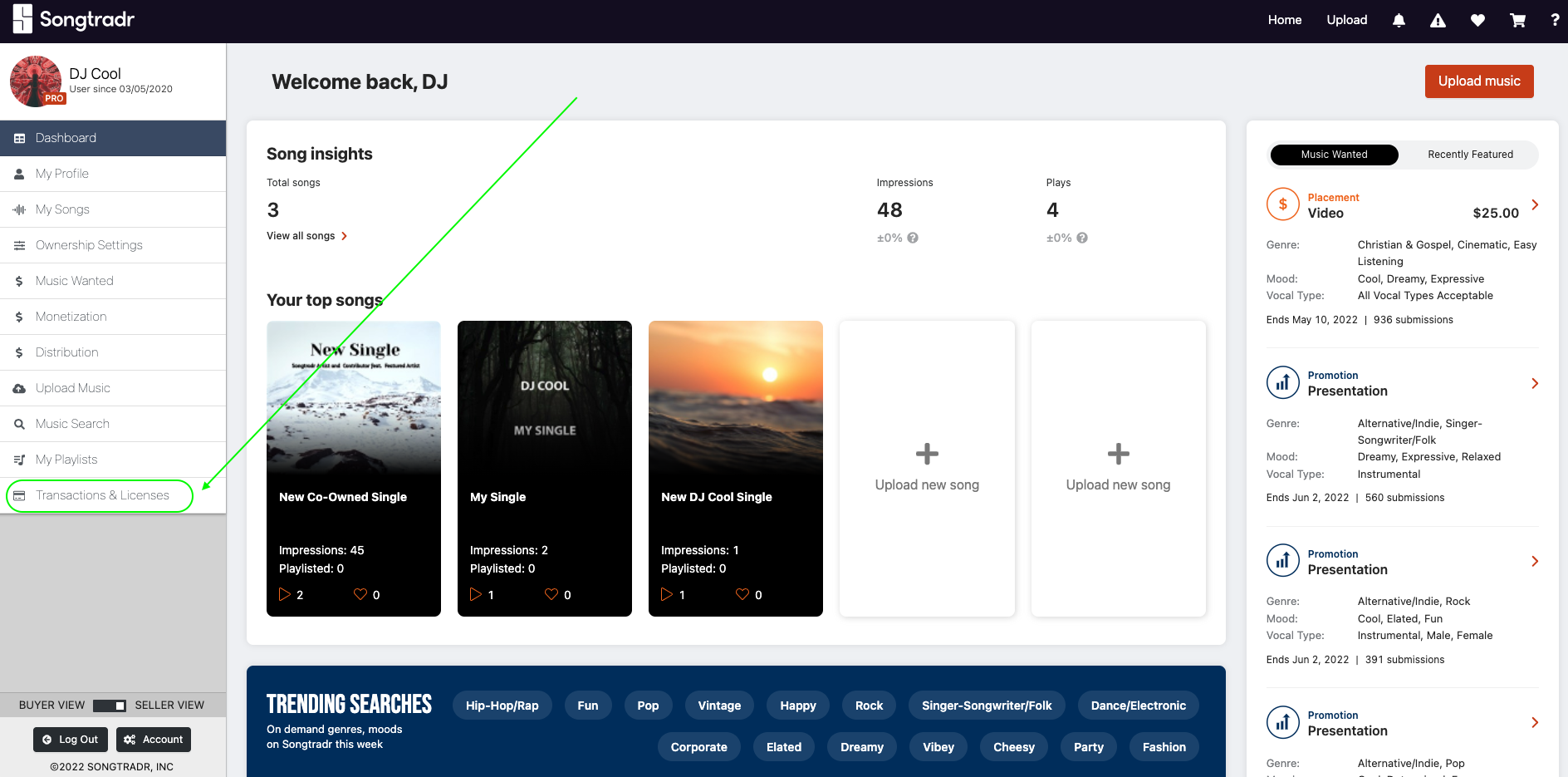 You will automatically land on the

Transactions

tab where you can view all of your past licenses and payments by:

Post Date

Transaction Type

Payment Info/Details

Debits and/or Credits

Balance
You can also set up your preferred payment method(s) for withdrawing funds. Click here to open a new tab and set up your payment information.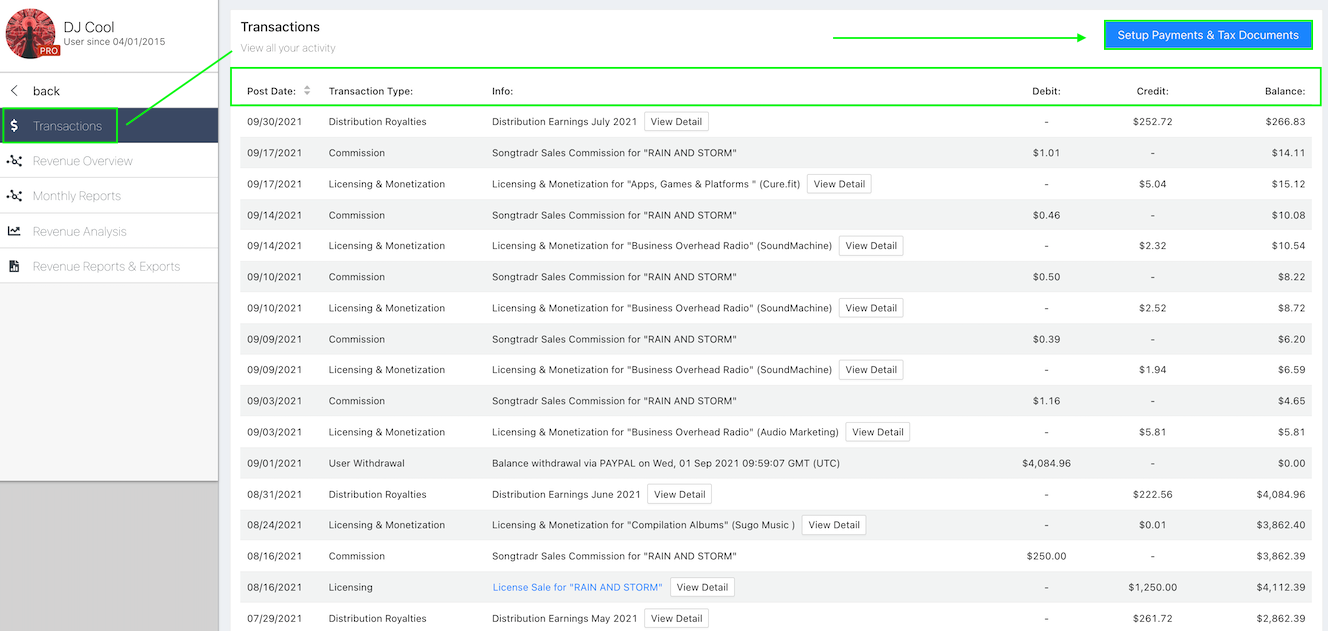 Click

Revenue Overview

to see a quick snapshot of:

Gross Revenue (All Owners)

Your Revenue 

Net Revenue 

Fees

Click Monthly Reports to view all Licensing, Monetization, and Distribution payments for the current month in progress. Use the dropdown menu at the top left to view payments for previous months.

Click

Revenue Analysis

to view the gross revenue for:

Top 5 uploads that have earned the most revenue. 

Monthly and Annual Revenue comparisons for Licensing, Monetization and Distribution.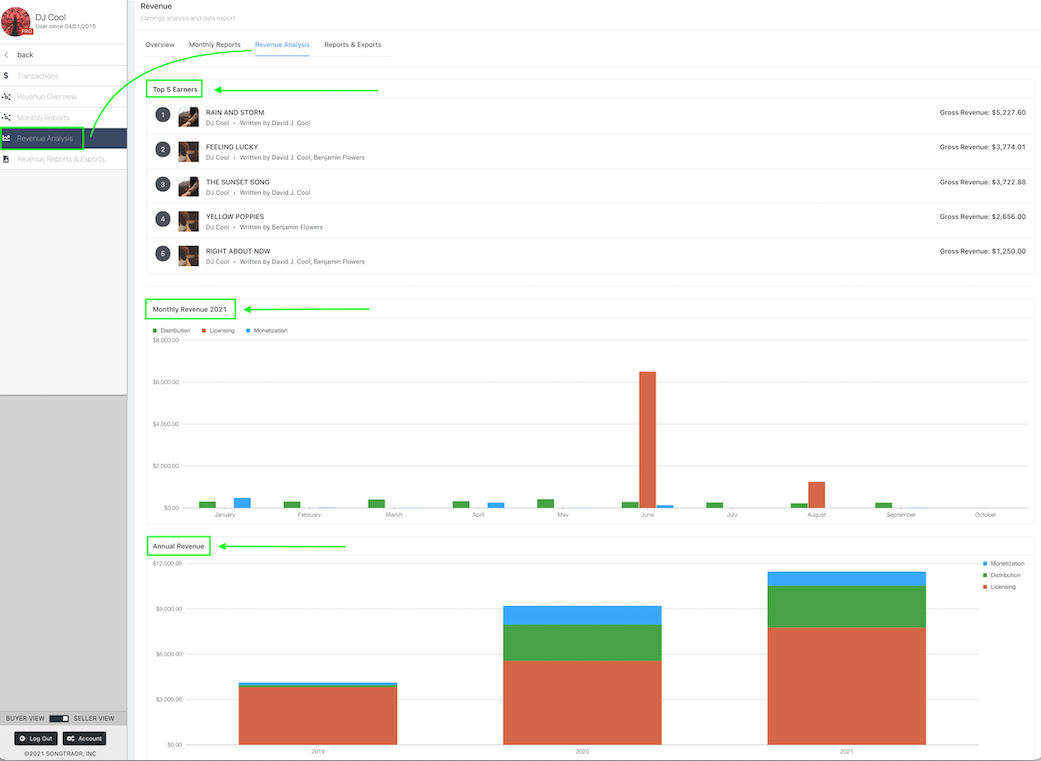 Click

Revenue Reports & Exports

to view all Licensing, Monetization and Distribution payments for the lifetime of the account.

To download an exportable CSV file with extended detail and song information for each transaction, click the

View

button in the right column. 
You're all set!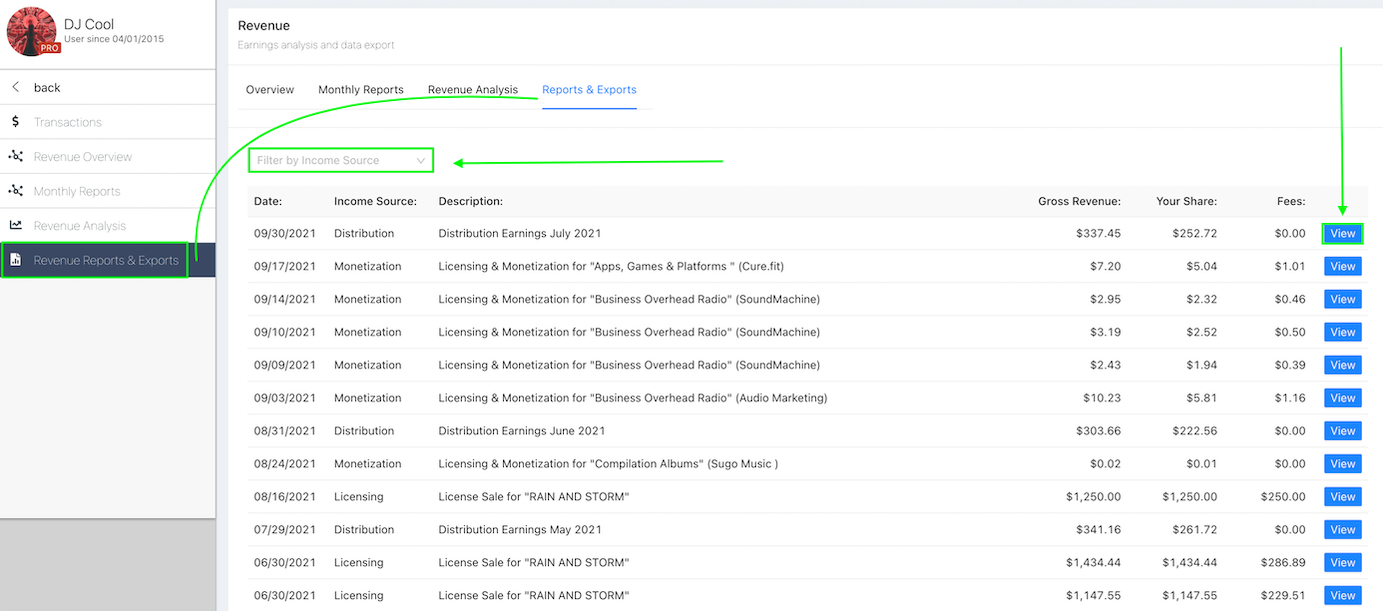 For further explanations about the Revenue Platform, visit our Songtradr Blog here. 

Next Step: Let's better understand your Distribution Earnings Reports here.