Completing the required payment information to withdraw earnings will allow Songtradr to comply with U.S. federal tax regulations and provide all users with the required information to complete their tax returns.
Press play below to watch a quick YouTube tutorial about the Tax Form Requirements prior to completing in your dashboard. 
______________________
Let's enter your payment profile information!
Login to your Songtradr account.

Click Transactions & Licenses

in the left navigation menu.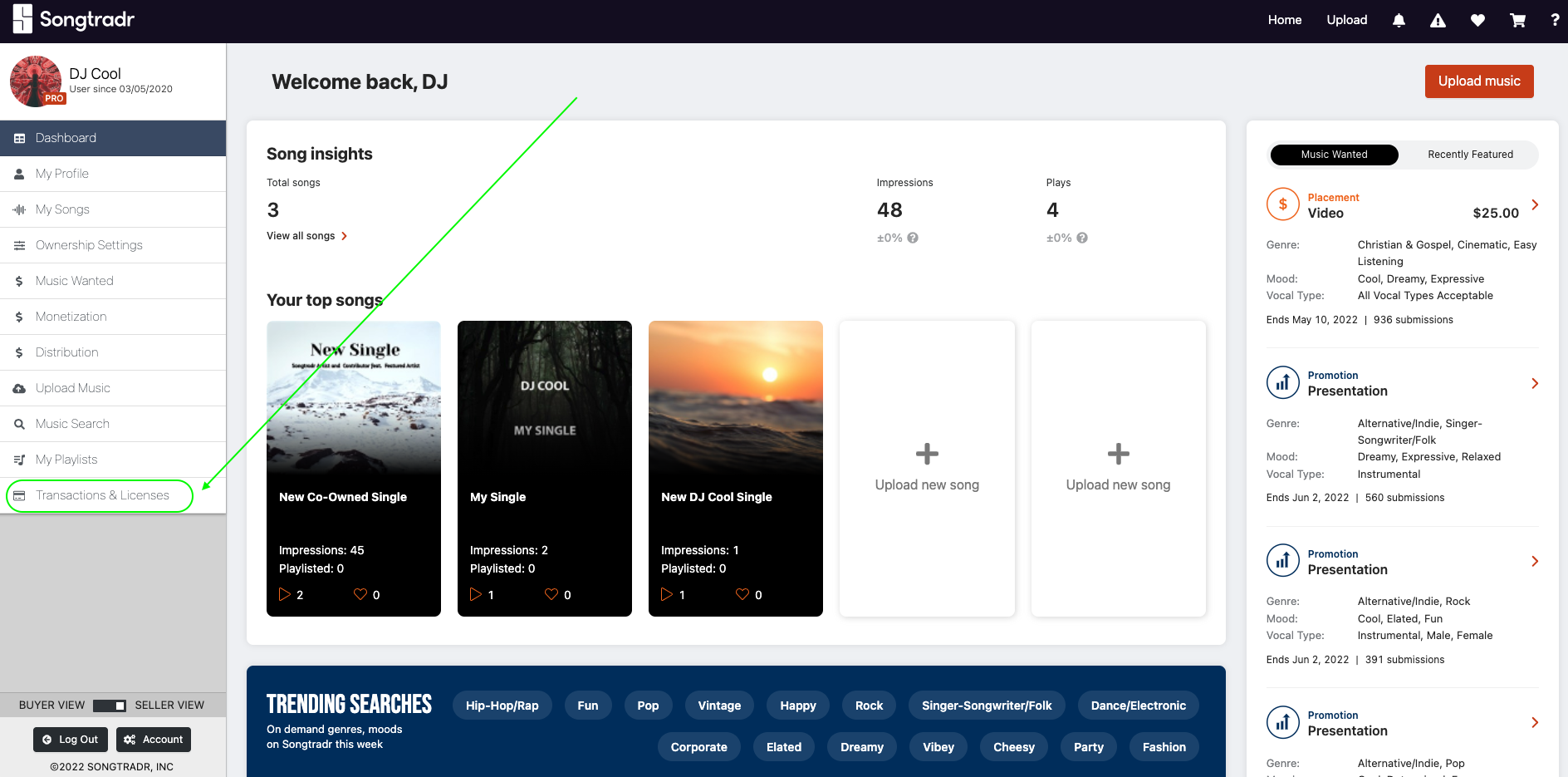 You will automatically land on Transactions where you can click the Setup Payments & Tax Documents button at the top right.
A pop-out will appear advising to + Add Payout Method. Click the button to get started.

Fill out your personal tax information and click Next.
Select which payout method you prefer for withdrawal:

Bank Transfer: Requires the routing and account number to proceed. 

Paypal: Requires Paypal account email address to proceed.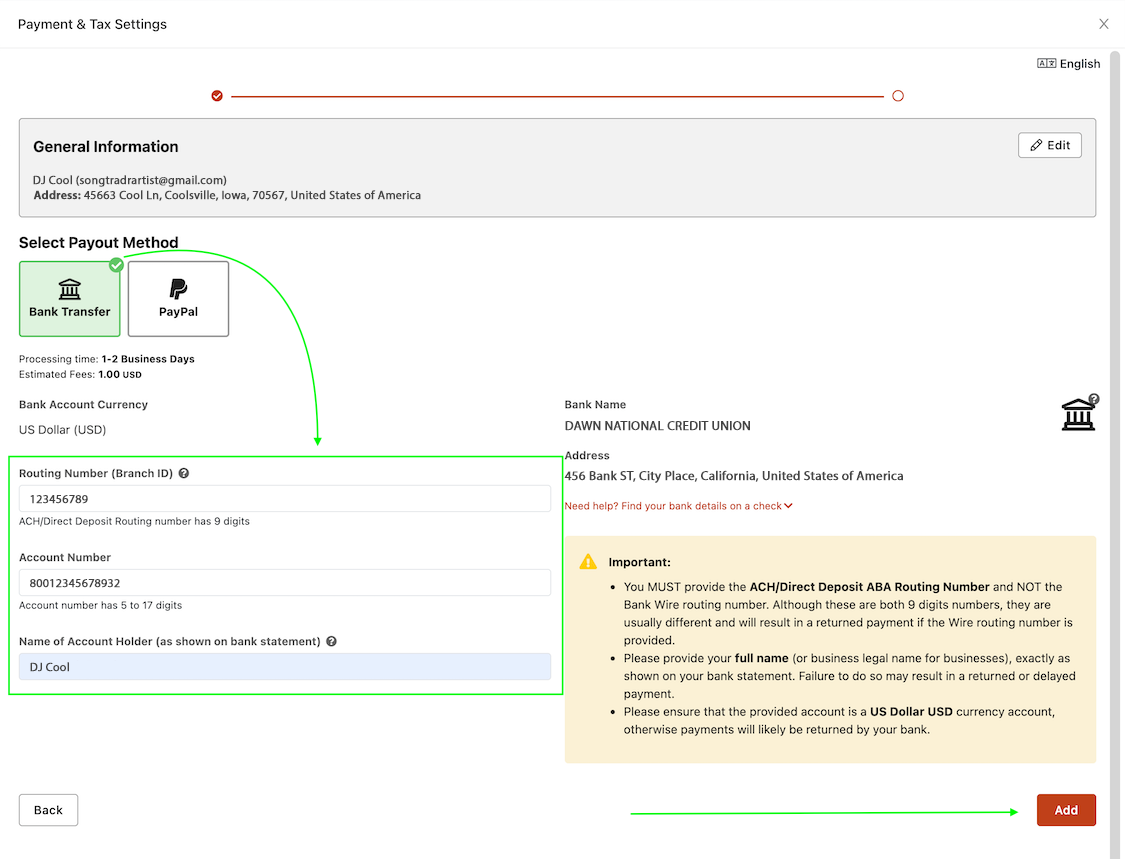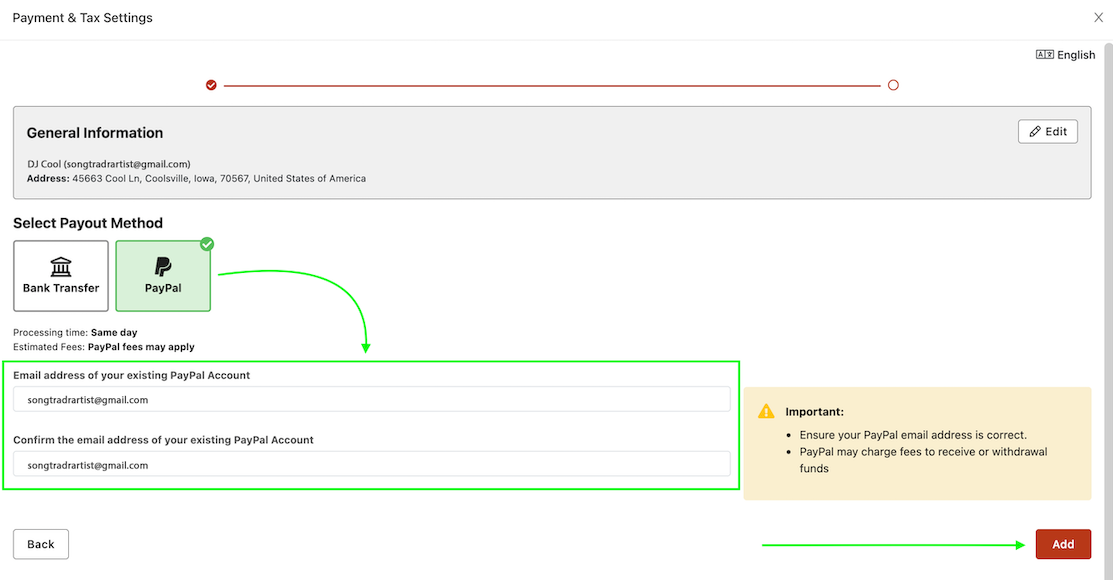 Now that the payout method is added, click the Submit a Tax Form button to continue completing both requirements.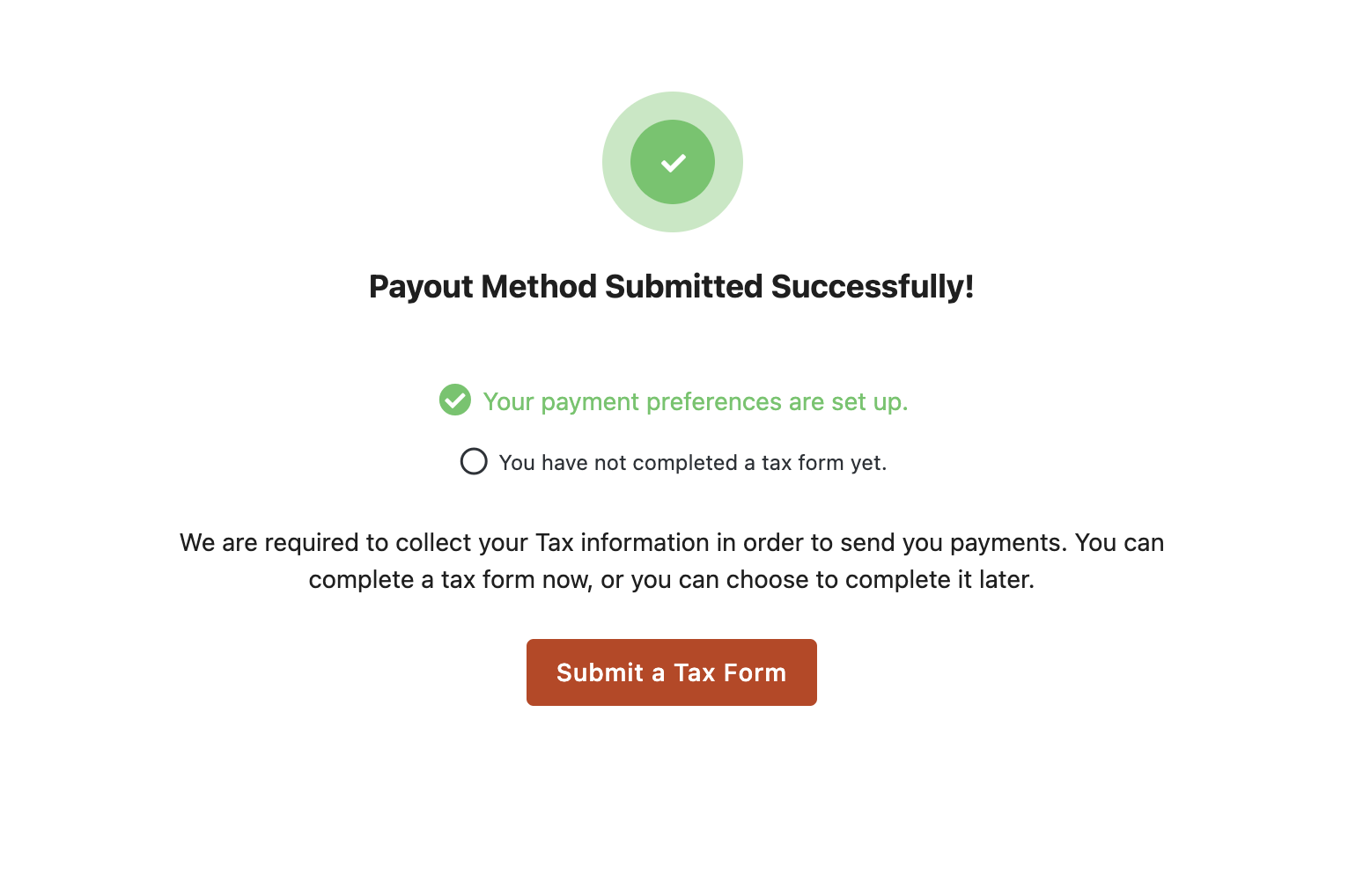 Now, let's enter your tax information. 
Select if you are a U.S. resident and click

Continue

.

If you're a U.S. citizen and permanent resident

, you'll need to complete a W-9 tax form. At the end of the financial year, Songtradr will then send you a corresponding 1099 form showing your yearly earnings to file your U.S. tax return.

If you live outside the U.S. (and are not a U.S. citizen)

, you must complete a W-8BEN (or W-8BEN-E if you are an entity). It's important to correctly complete this form to claim any tax treaty benefits your country may have with the United States.

Note

: If you complete this form incorrectly, or if your country of origin does not have a tax treaty with the United States, Songtradr is required by law to withhold up to 30% tax on your behalf.

For the latest information regarding IRS Tax Treaty Tables for International Taxpayers, click

here

.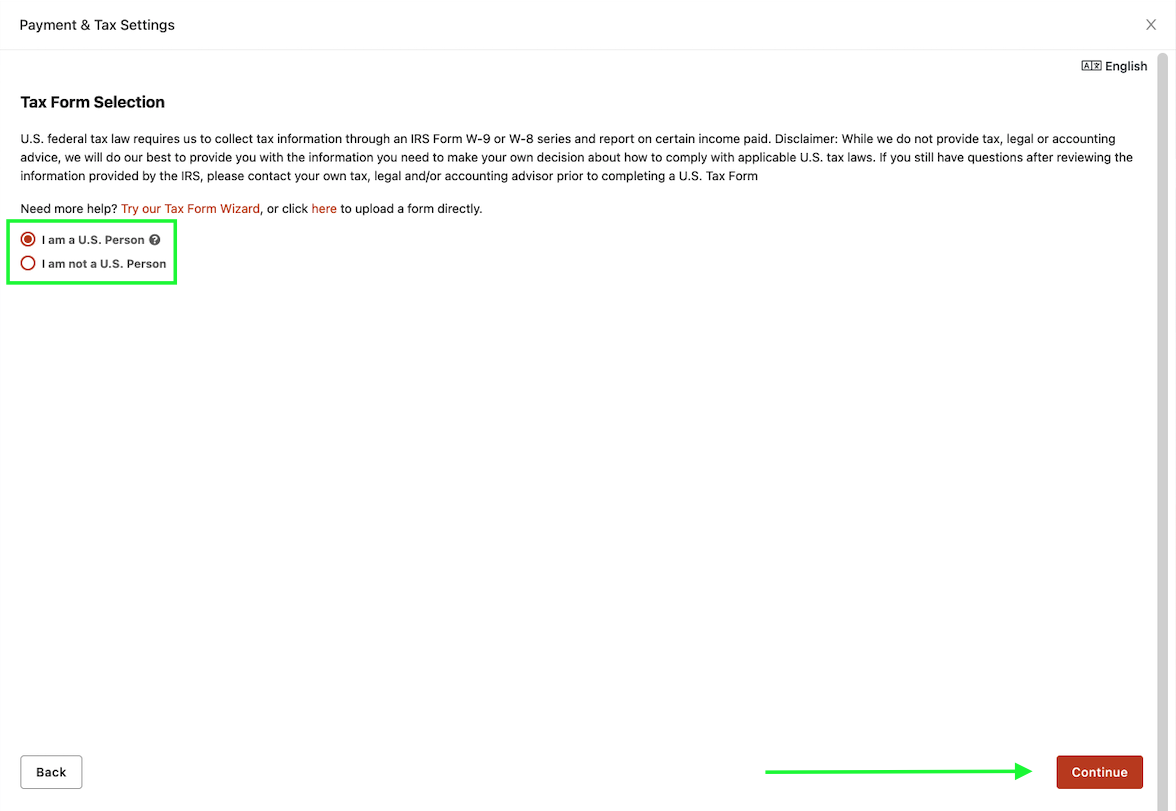 Complete the W-9 or W-8BEN/W-8BEN-E form accurately and carefully. Note: If the information provided is incorrect, it may cause delays and require our Support team to confirm the information to continue with a withdrawal. 
Lastly, choose the tax statement delivery method that best suits your needs and click Continue. 
E-Delivery (suggested)

Postal Mail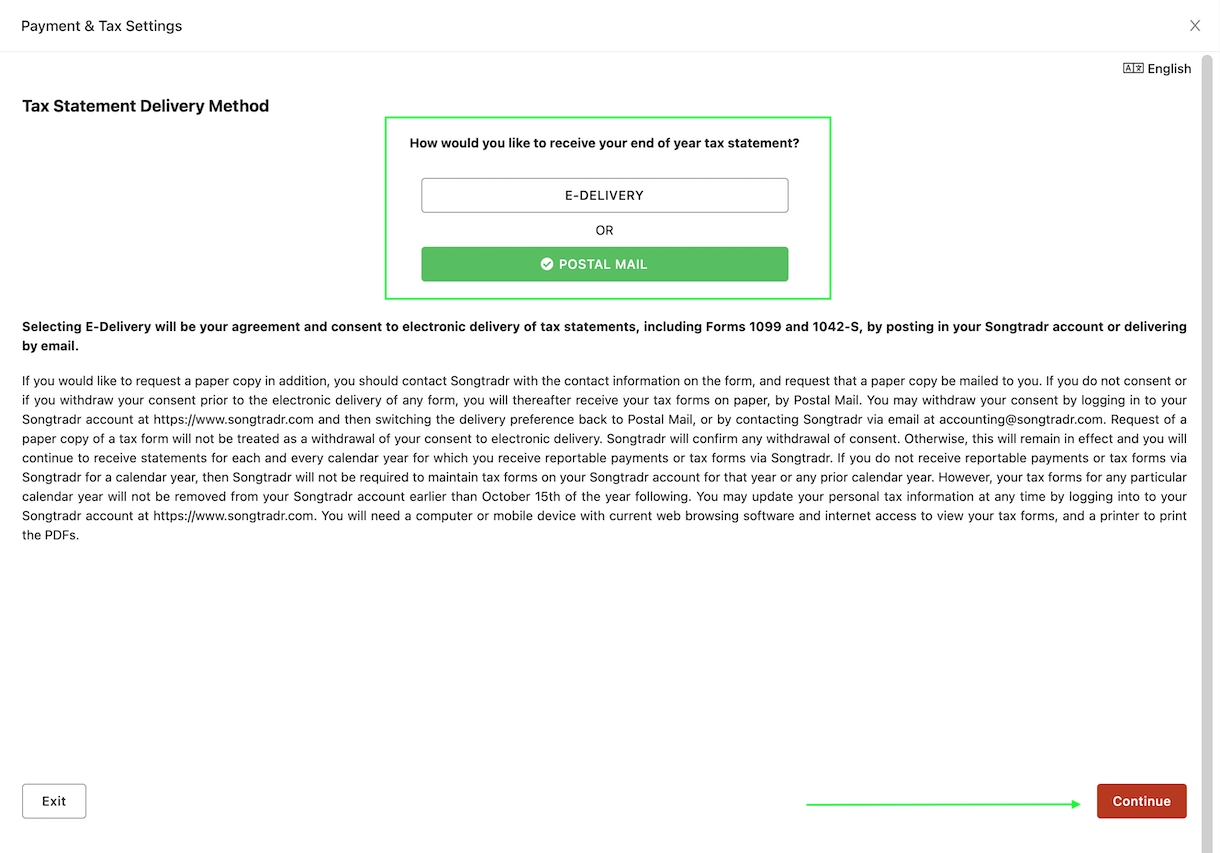 Click Done and you're all set!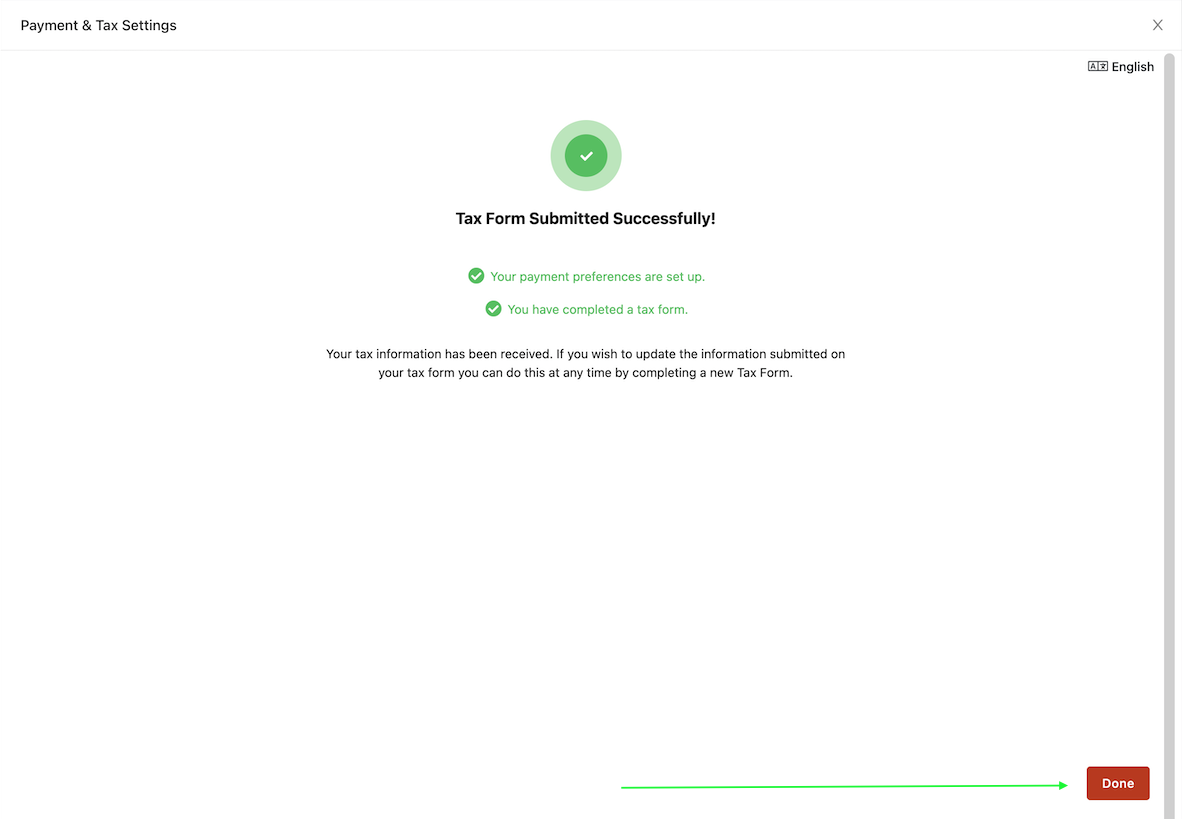 Note: If your withdraw button disappears after submitting your tax form, it's possible that there are errors that need correcting. For expedited review, please submit a "Withdrawal & Tax Form" request here. 
Next Step: Learn more about the Transactions & Licenses Revenue Platform here.