Learn more about completing Ownership Settings if you are:
Fill out your Record Label information, then connect the Artist to the Label. 
There are 3 steps to complete.
STEP 1 - Go to your Ownership Settings
Login to your account

Click Account at the bottom left of the dashboard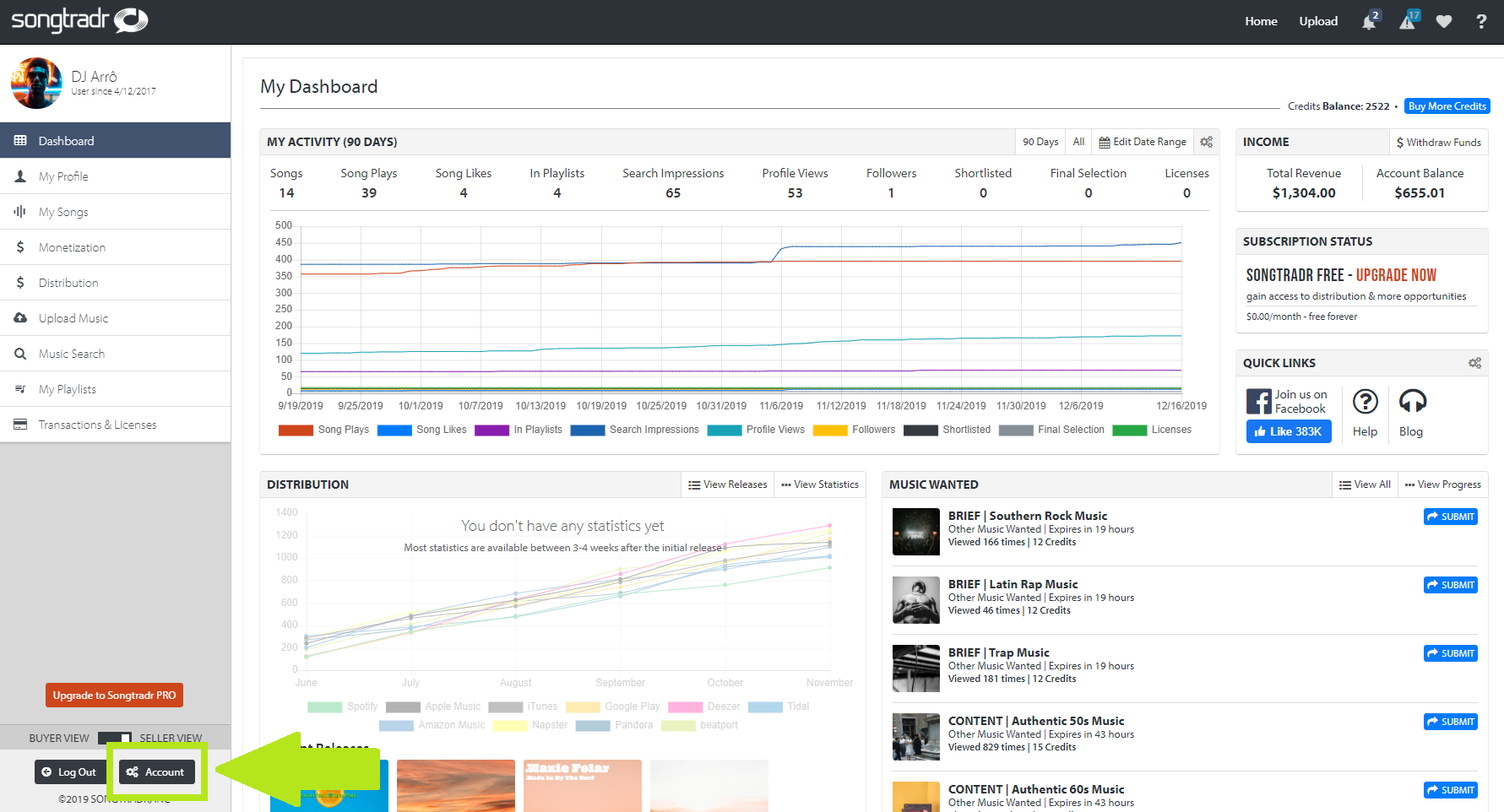 Click Ownership Settings in the left navigation bar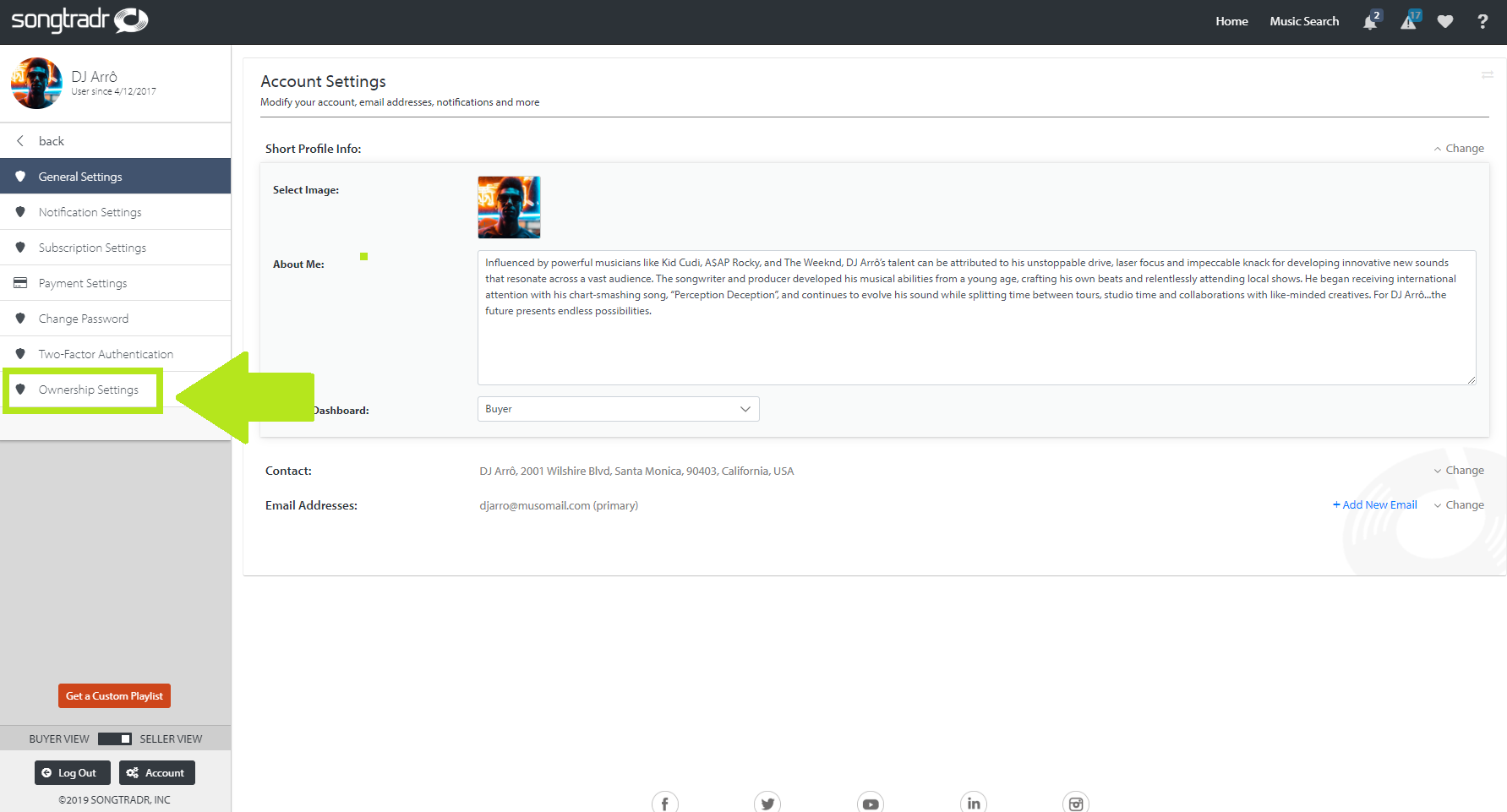 If you are yet to fill in any information, you will see a pop-up requesting you to Update Account Settings about your role.
Check all the boxes that apply to you

Click Save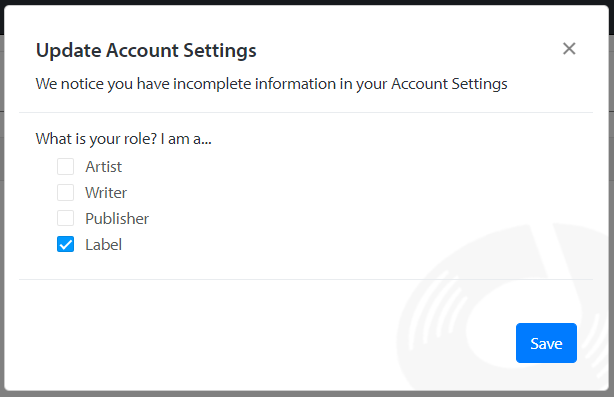 STEP 2 - Fill in Record Label Information
Click Individual (Artist/Writer) or Business (Publisher/Label) to minimize/maximize those fields
In this instance, we are adding Record Label information, so click the

Business

(Publisher/Label) field to maximize, then click the

Add Business

link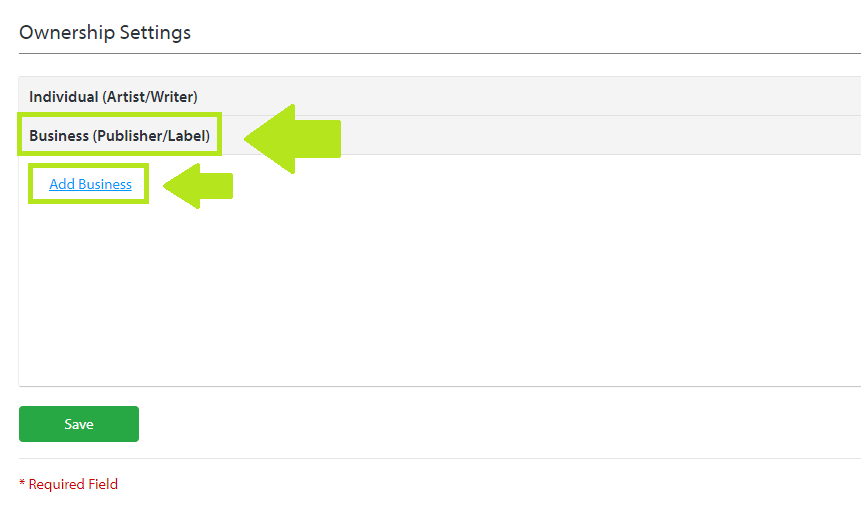 Enter your Record Label name in the

Business Name

field

Select

Record Label

from the

Role

dropdown 
Note: If your browser window is expanded, you will also see Frequently Asked Questions on the right-hand side as a handy reference.
Frequently Asked Questions

What if my Business is both a Publisher and Record Label?

If your Business operates under the same legal name, then you can select the role as Publisher/Record Label.

What if I have multiple Business entities?

If your Business entities do not operate under the same legal name, then you can add multiple Businesses.
New fields will appear for entering the

Email Address

&

Phone Number

associated with this label

Click Save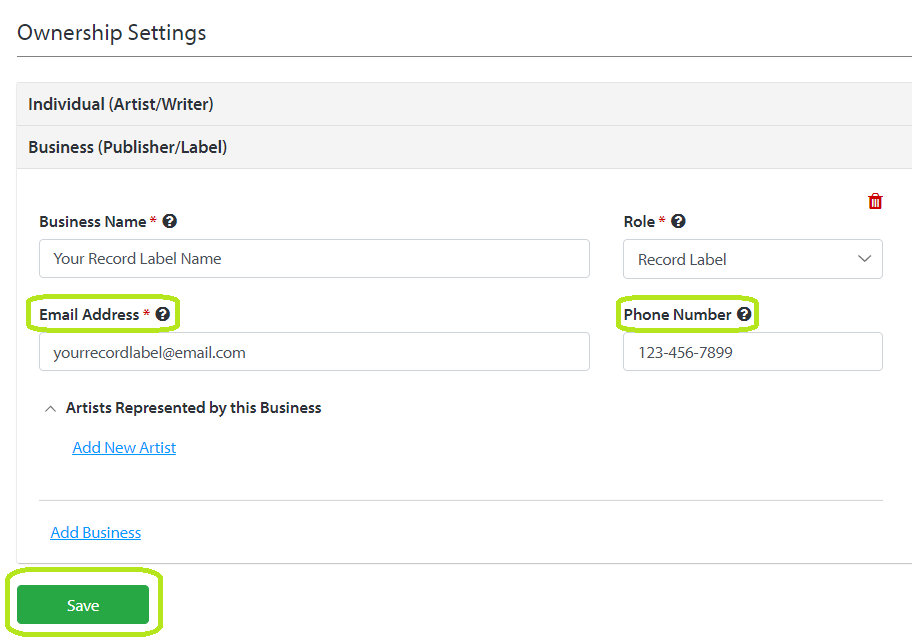 STEP 3 - Add Artists Represented by this Label
Below the Email Address field, you can add Artists Represented by this Business.
Click the

Add New Artist

link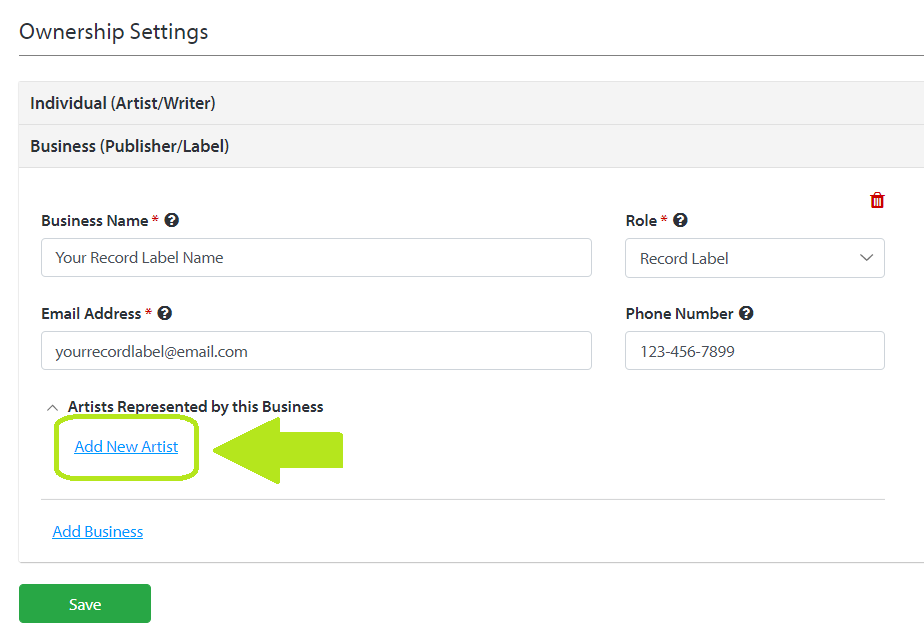 A pop-up window will appear where you can enter

Legal Name, Display Name

and

Email Address
Click Add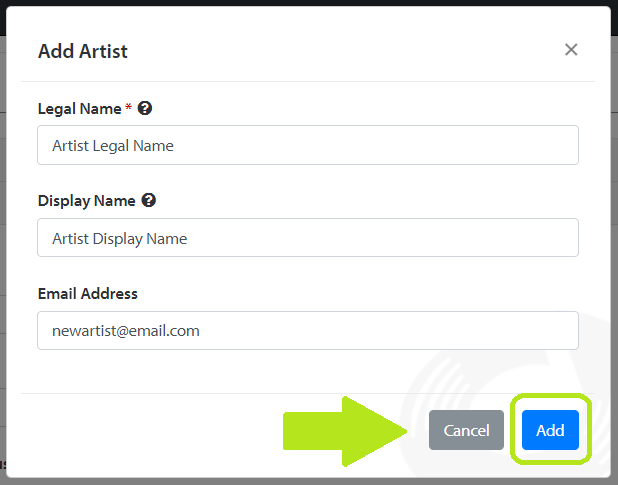 Your new artist information will appear below the record label details. You can also delete these entries by clicking the red trash icon to the right of each identity.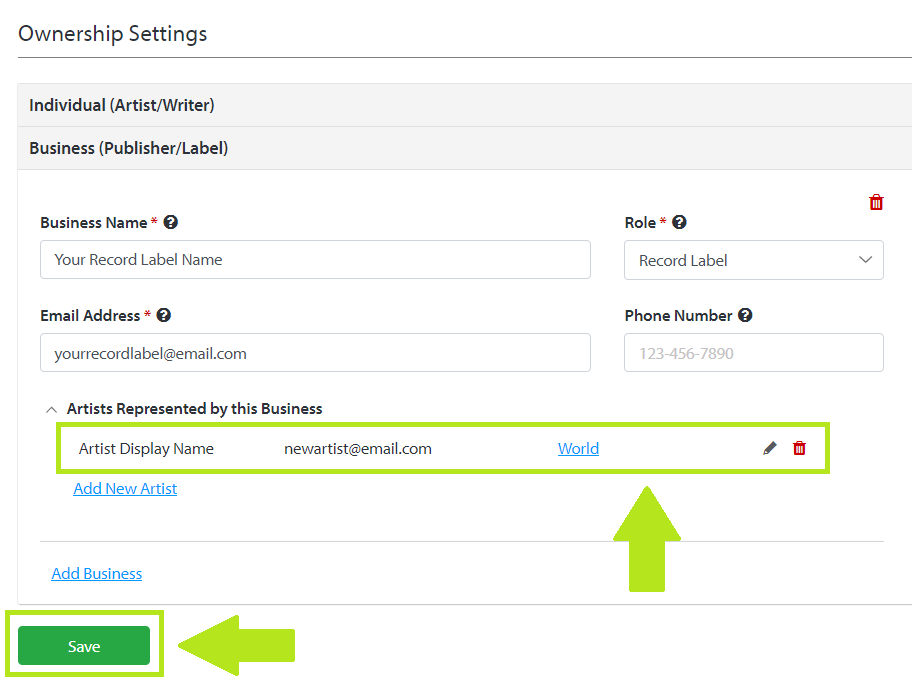 Click the pencil icon, next to the trash icon, to edit Writer information

Click

World

if you would like to customize the territories for which this Writer is represented

Click

Save Territory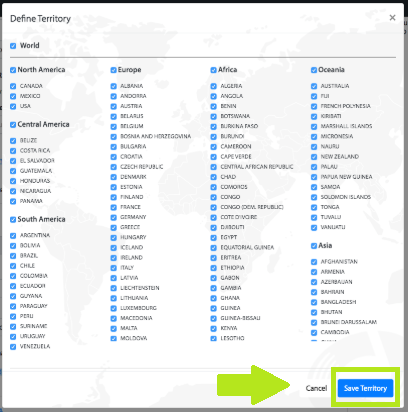 (Territory pop-up window)
Don't forget to click

Save

to confirm your information.
Congratulations. You have completed your Ownership Settings as a Record Label!
Next Step: Head to our Content Management System Breakdown to learn best practices on how to upload music.