The Deals Board has been updated to be part of our new Monetization Portal where you can opt-in your music to be immediately eligible for licensing into Overhead Radio, Compilation Albums, Apps/Social Media opportunities and much more! All you have to do is activate your songs and select pools to place them in for specific usages. You will be automatically notified if any of your songs are used. It's that simple.
Note: Some Monetization opportunities are Songtradr Pro only. Upgrade here >
To opt your music in:
Login to your account
Click Monetization on the left navigation bar or click Open Monetization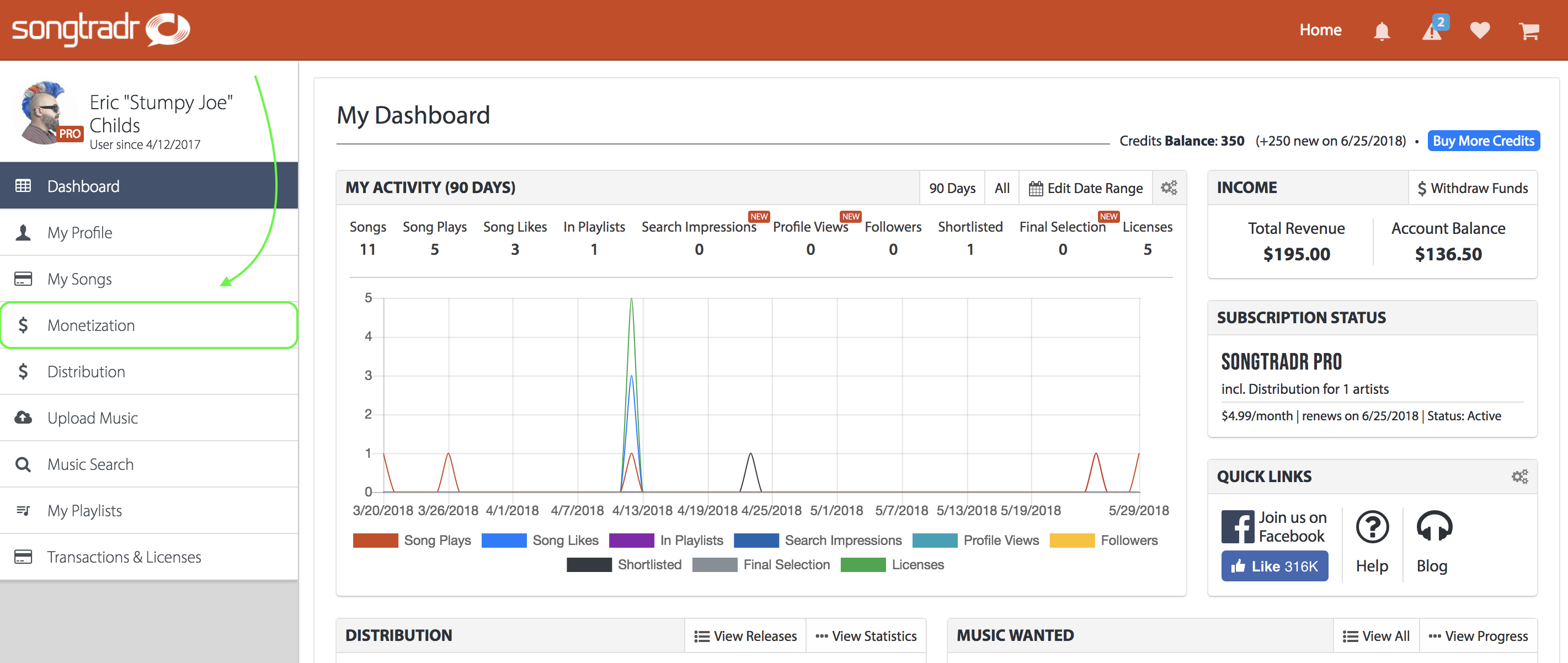 Click any of the Monetization opportunities under Your Catalog to view details e.g. Overhead Radio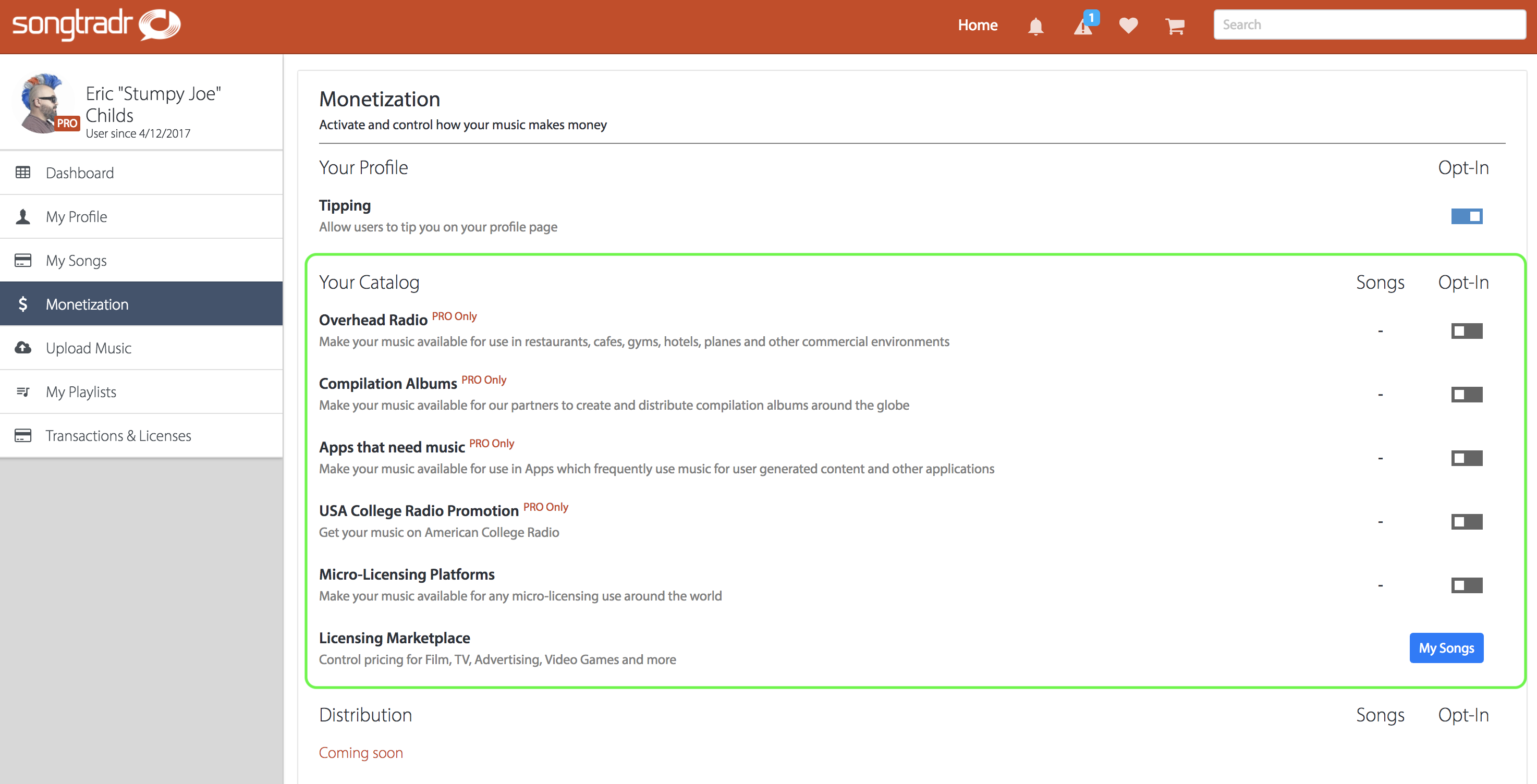 This will open up a description of the opportunity.
Click Continue to see the terms and usage.

If you wish to opt your music into the opportunity, scroll to the bottom and click Accept.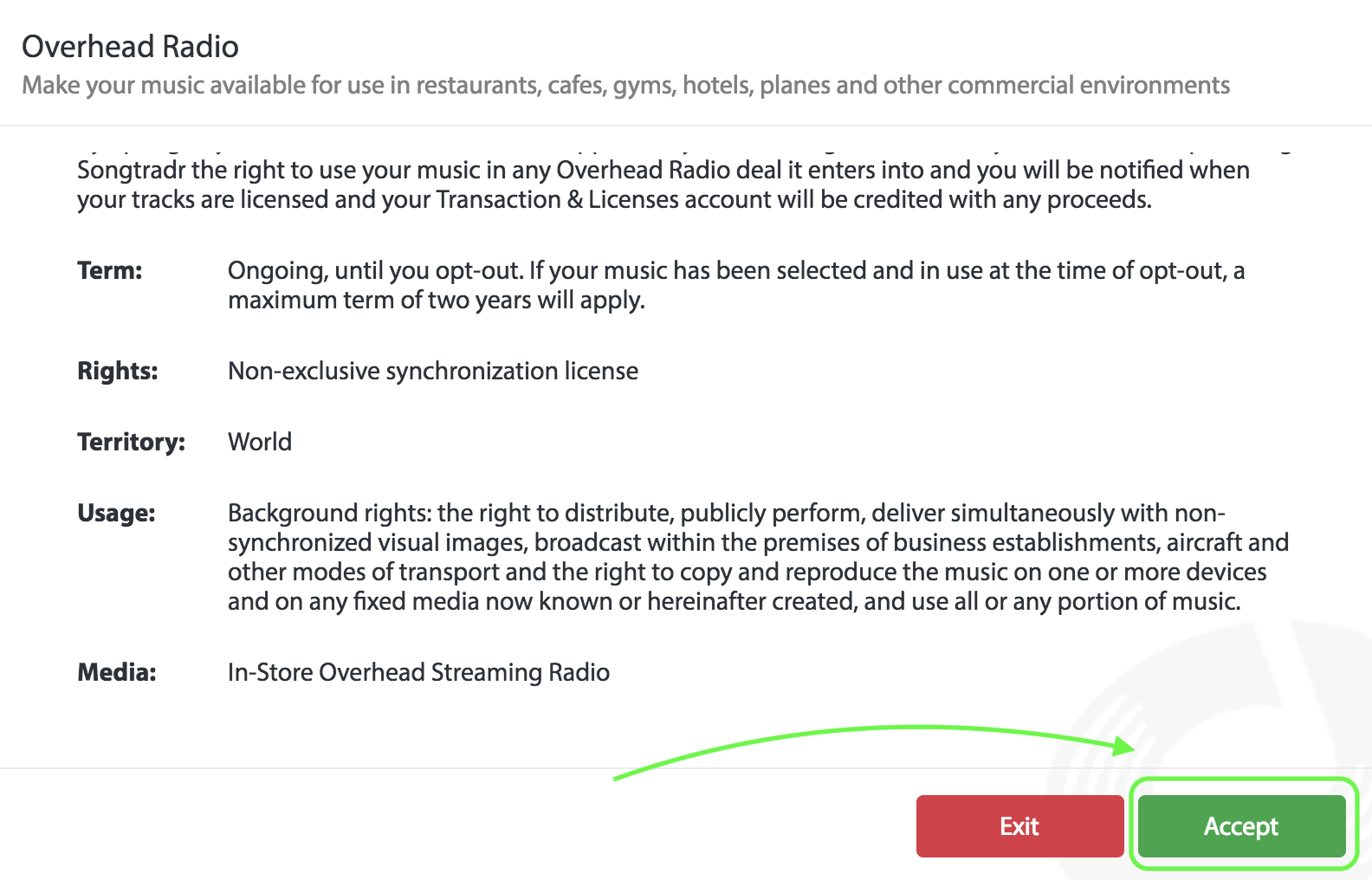 From here you will be able to select the songs you wish to opt-in.
 To select all songs, switch the Opt-In toggle at the top to ACTIVE (i.e. BLUE).
OR
Switch individual songs to ACTIVE (i.e. BLUE).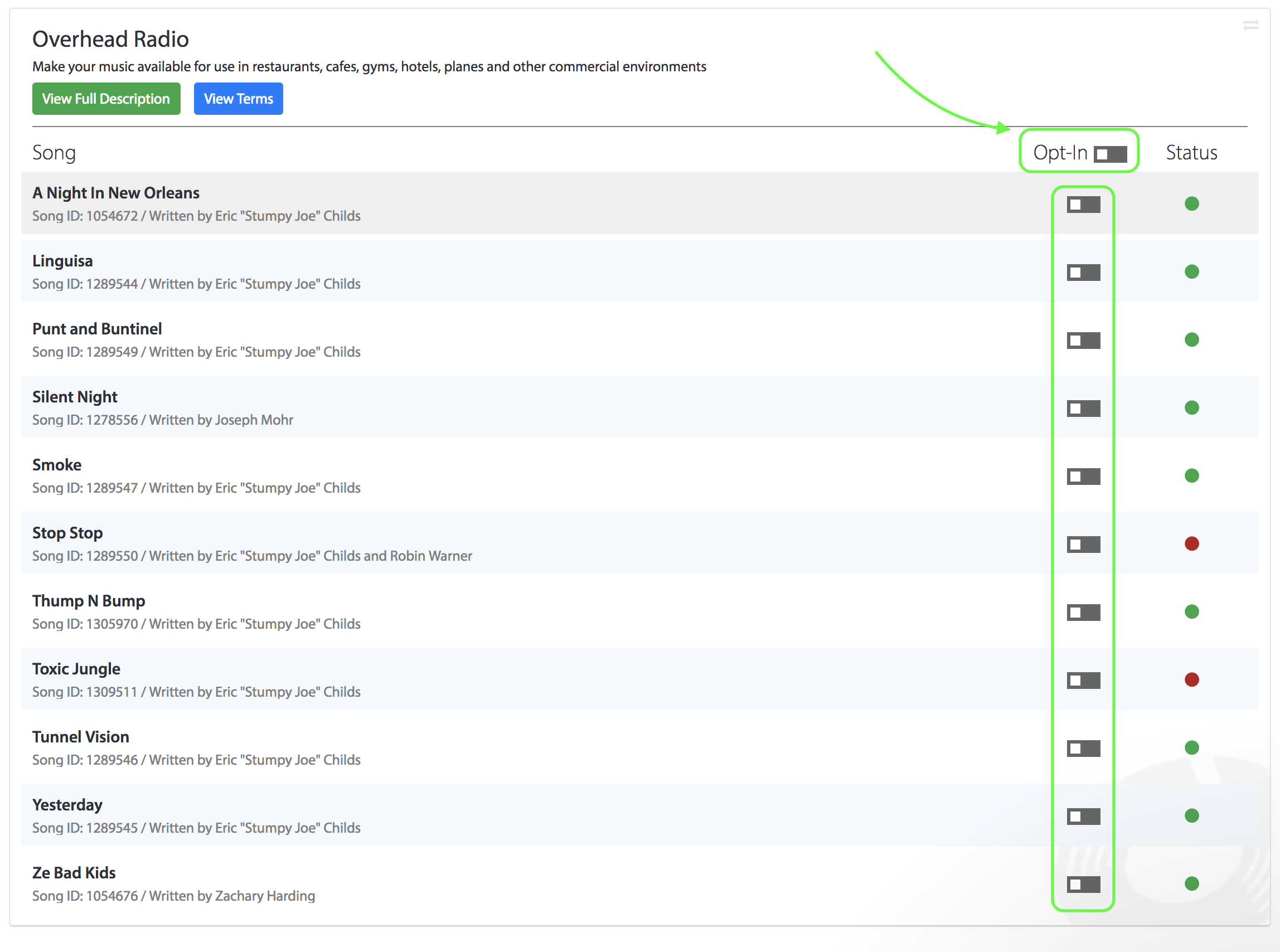 If you Opt-In your entire catalog it will look like this: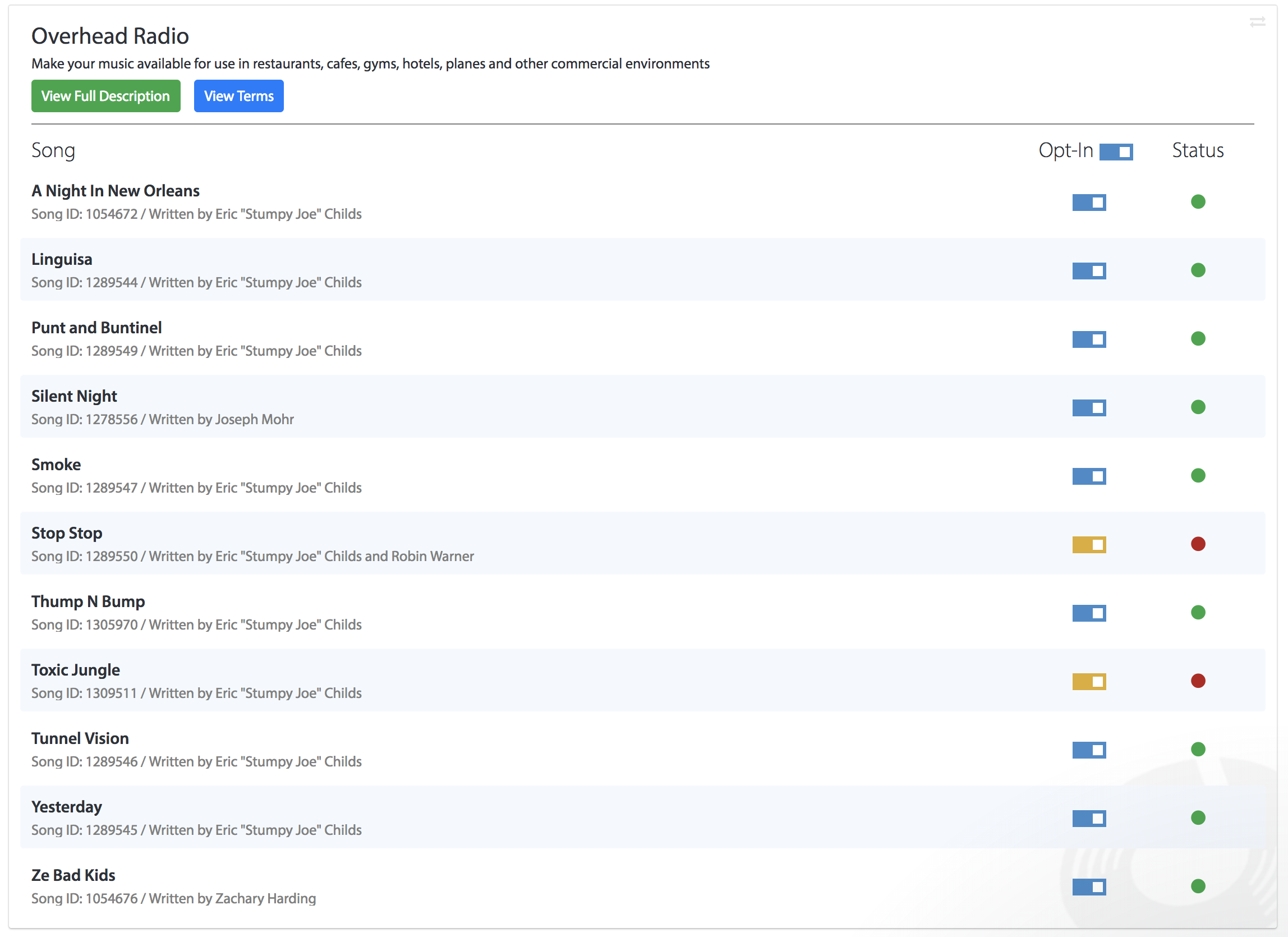 STATUS
The dots next to your songs indicate whether or not the song is active and visible on Songtradr.
Green = Active
Red = Not Active (Go to Copyright Settings to activate the song)
You can view and manage all of your Monetization opportunities at any time by clicking Monetization on the left navigation bar.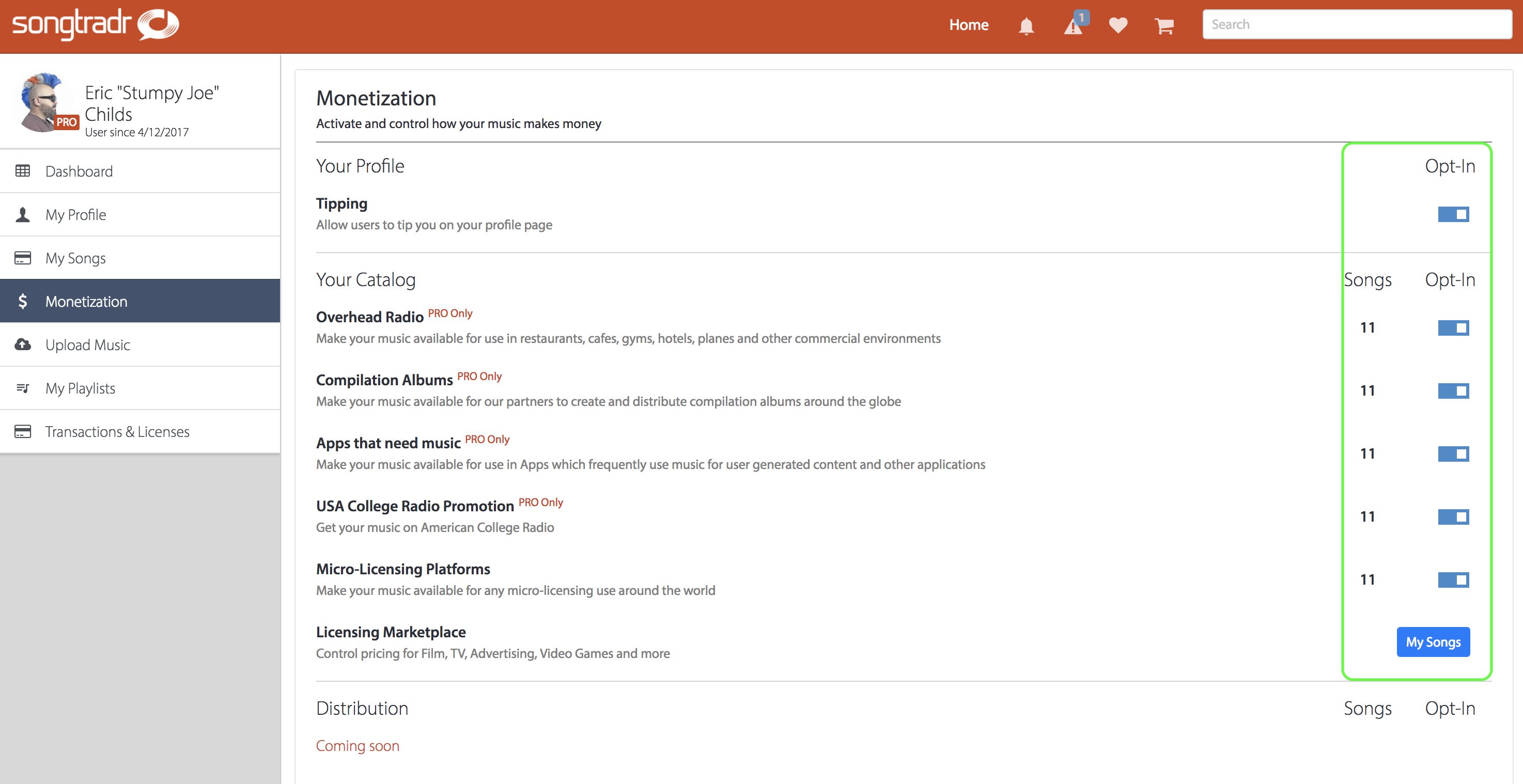 Note: If your toggle is Yellow, that means not all of your tracks have been opted-in.
Note: Opting into the Monetization portal does not guarantee a license.
Learn more about Songtradr Pro >