To categorize a song you upload to Songtradr as public domain, click into the Copyright tab to select the Public Domain option. 

Learn more about how to distribute a public domain Single/EP/Album here >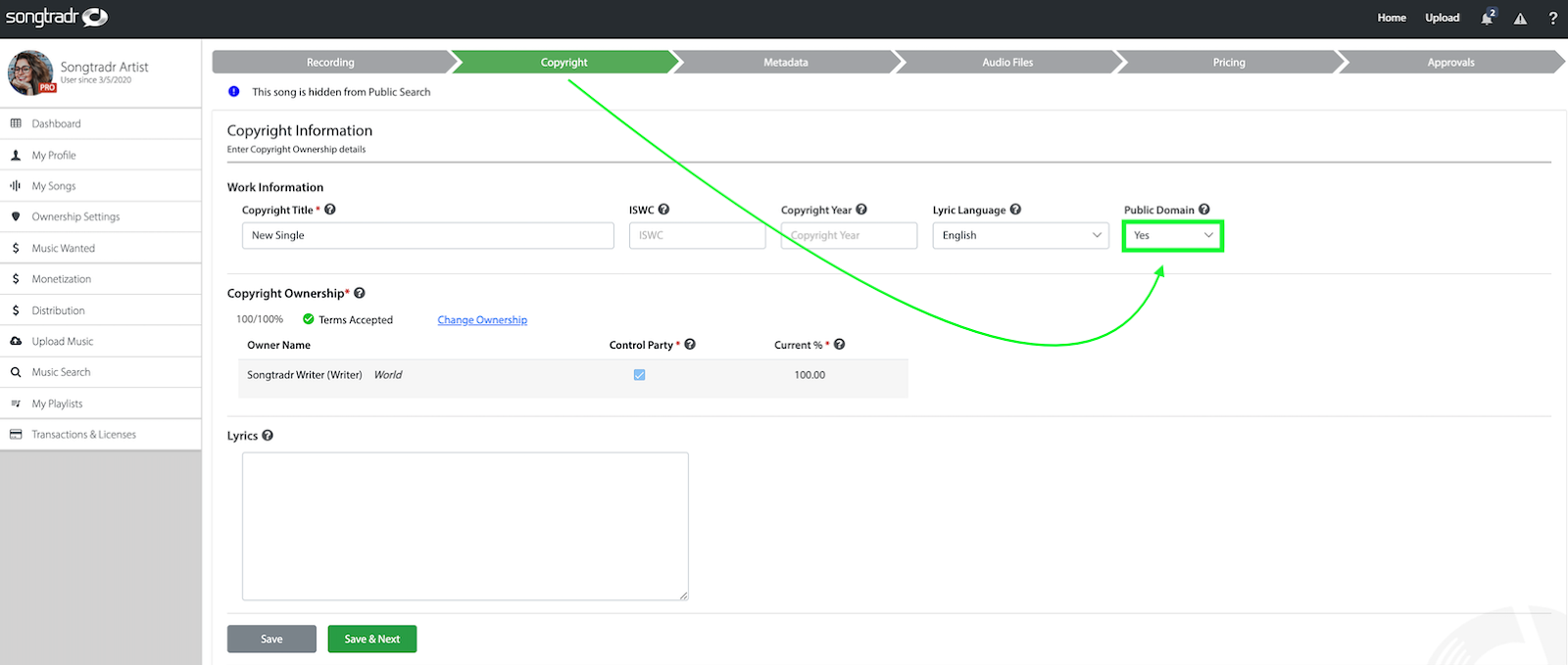 If you are still unsure how to assign public domain to your song, please contact our Support team for help by submitting a request at the top of this page.
To learn more about public domains, click here.