When you receive a distribution earnings report you may see a section titled Unallocated Earnings. This will happen when you have distributed songs with incomplete metadata. 
To begin, click Distribution on the left navigation menu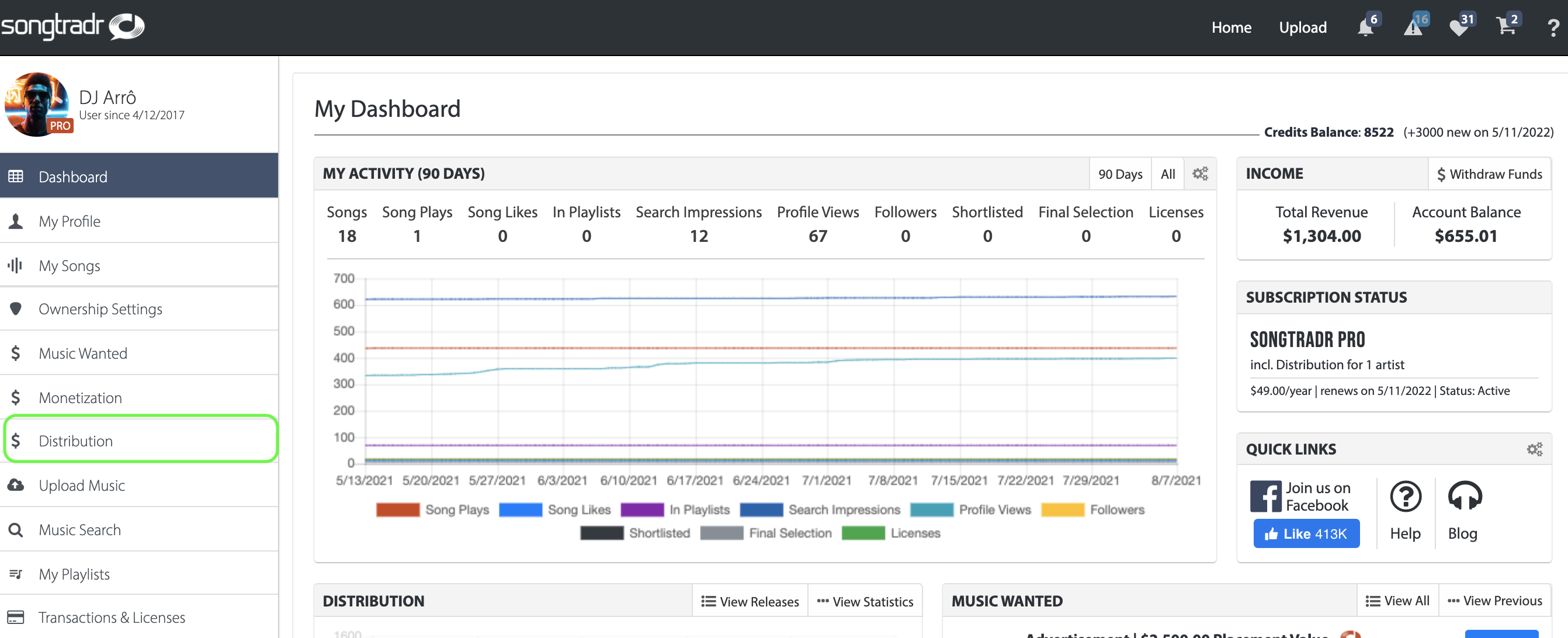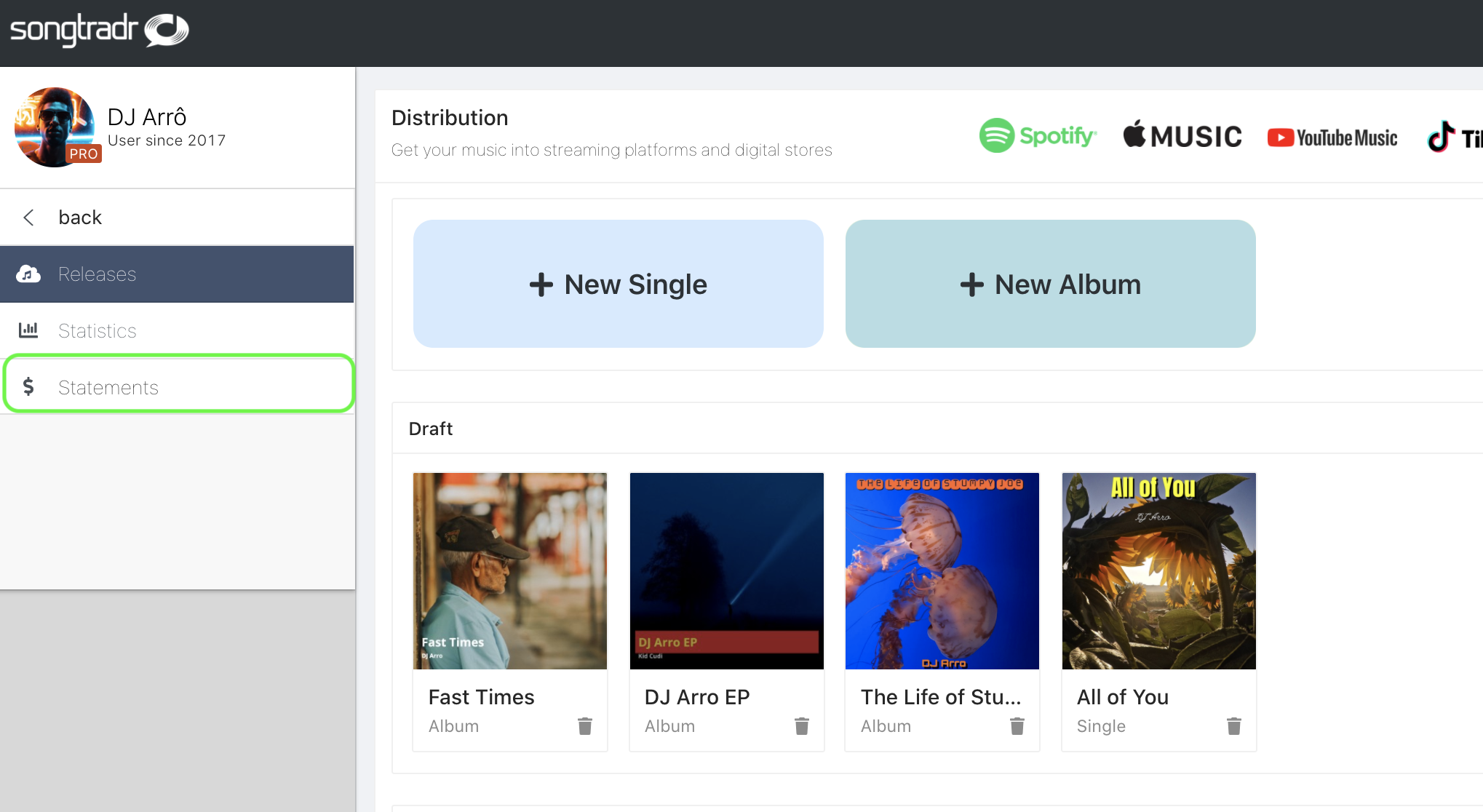 There, you will see your detailed earnings report. On the left, you will see your Earnings Overview
Click View Songs in the Unallocated Earnings section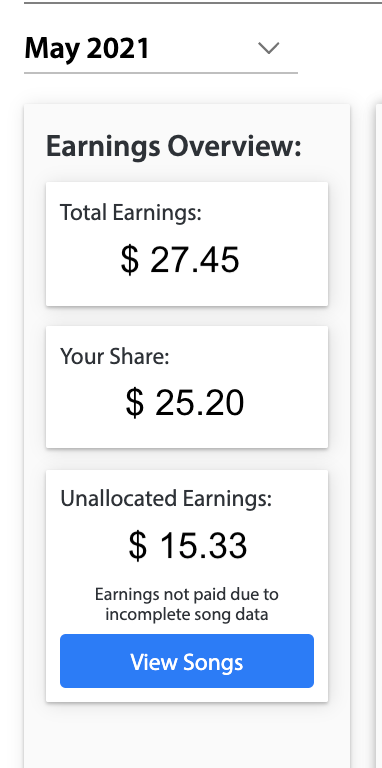 From there, a list of songs that need to be fixed will appear
This will take you to your song page:
Fill out the Recording and Copyright information in order to activate your song
Once complete, the unallocated earnings will automatically appear in your earnings report
Continue with the rest of the songs listed
Note: Only the Recording section needs to be complete to collect unallocated earnings, but we recommend fully activating your tracks.
Understanding your Distribution Earnings Report >