Songtradr distribution artists can now link their existing Spotify and Apple music profile accounts in the distribution process so that when the release is delivered, it goes to the correct profile - this solves problems as there are many artists out there today with the same artist names.
Here's how:
During the distribution process
Create New Artist

Enter your Band Name, or First and Last Name
Enter your Spotify URI
Enter your Apple Music Artist Link
Click Save Artist
Note: If you do not have existing profiles on Spotify and/or Apple, please leave this section blank. Please do not add artist IDs that are not yours.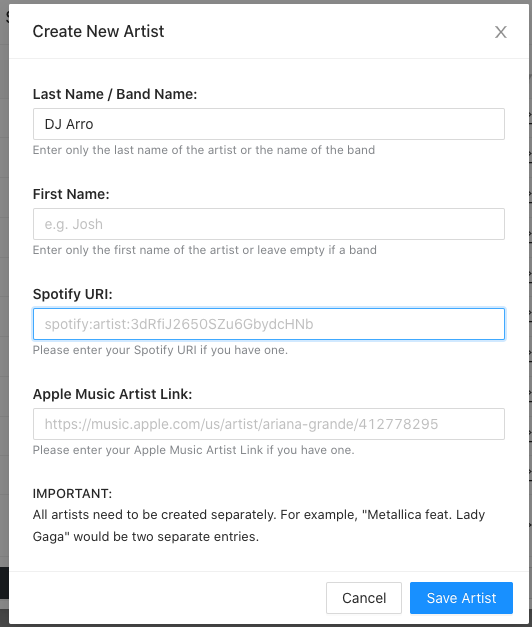 You can also edit your existing artists to add your profile links
Click the Edit icon next to the artist name
Enter your Spotify URI
Enter your Apple Music Artist Link
Click Save Artist
Note: The artist name will not be editable on existing artists