Pre-sale gives you the ability to promote your upcoming Release ahead of time by pre-selling on download platforms such as Amazon Music and Apple Music. Pre-sales typically publish 7 days before your Release date. Please factor this into your Release schedule.
Benefits of Pre-sale
Pre-sales count towards your iTunes chart position. Engaging your fans to purchase your Pre-sale can lead to more exposure on your release date
You can market your single/album before the release date with your Pre-sale link
Fans who have purchased your Pre-sale can receive an automatic download of your single/album on the release date
Here's how:
When you reach the Schedule page of the distribution process:
Select Pre-sale for your single/album
Choose your Release Date
Click Continue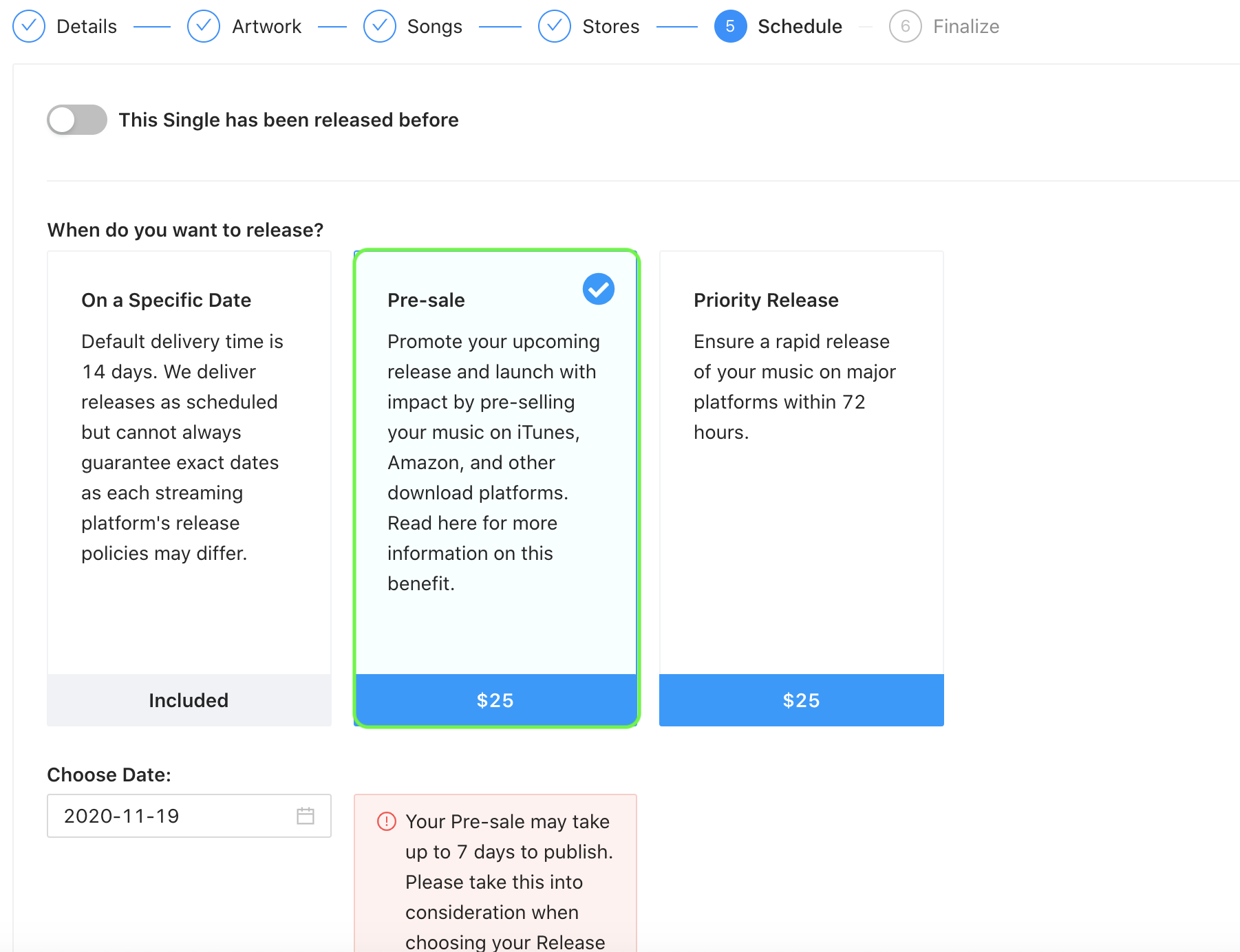 Note: Pre-sales are only available on Apple Music, Amazon and other download platforms.