Songtradr's Music Wanted section contains opportunities posted by our team of music specialists who seek out music for placement in Film, TV, Commercials, Apps and more. These opportunities are constantly updated and are brought to you direct from real buyers!
It's important to know that only fully-cleared songs can be submitted i.e. all copyright and master owners have granted permission for the song to be used. Be sure to read the description of each listing carefully, and if your song(s) fit the brief, you can submit for that listing. Remember to check the number of submissions allowed before uploading and upload your most suitable songs first.
Click Music Wanted from the left-hand navigation bar on your Dashboard to view listings 
OR
Use the Music Wanted panel on the right to submit to the most recent listings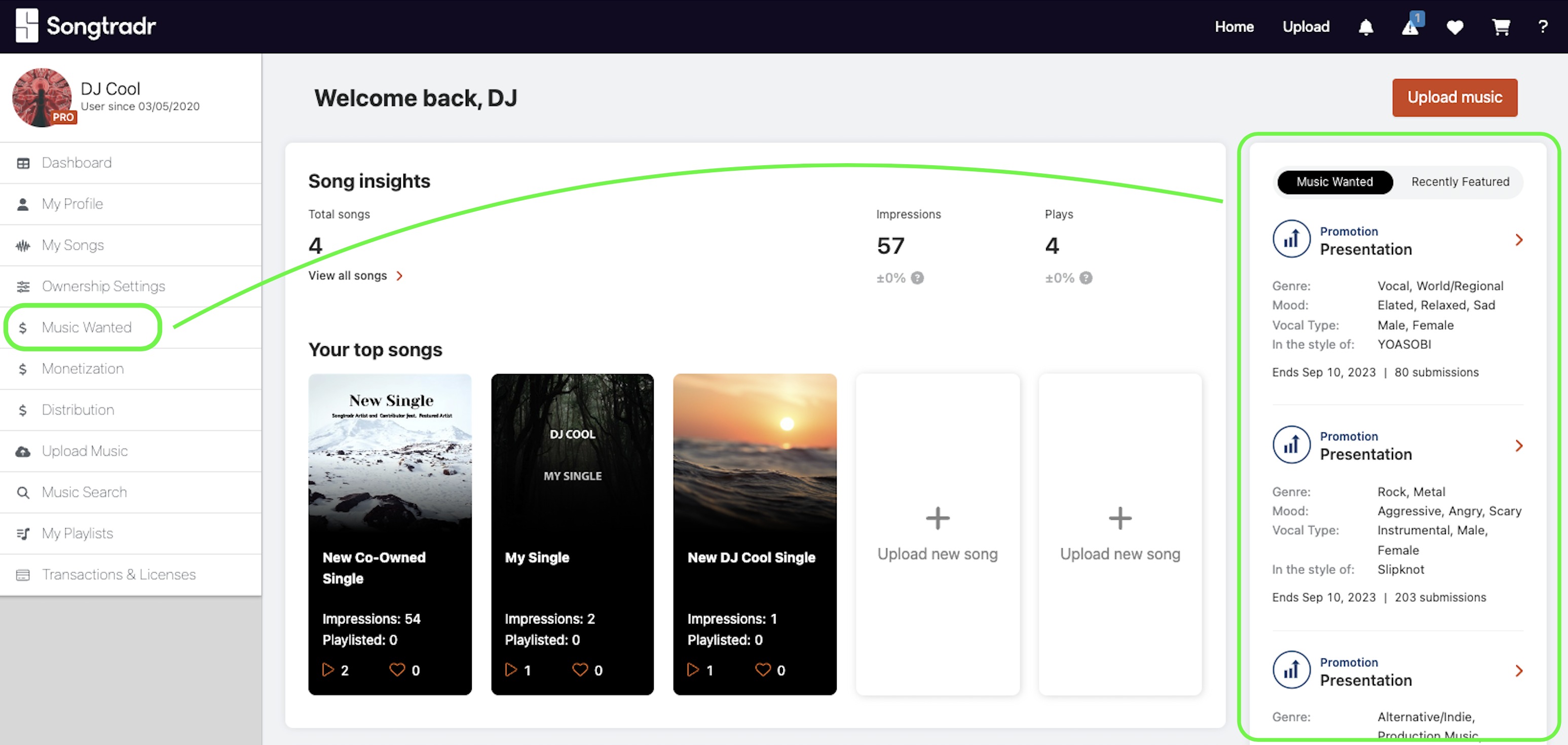 On this page, you can view the Music Wanted listings.
Click the dropdown menu to view Open or Recently Closed listings and My Submissions
Click Submit Music to view each listing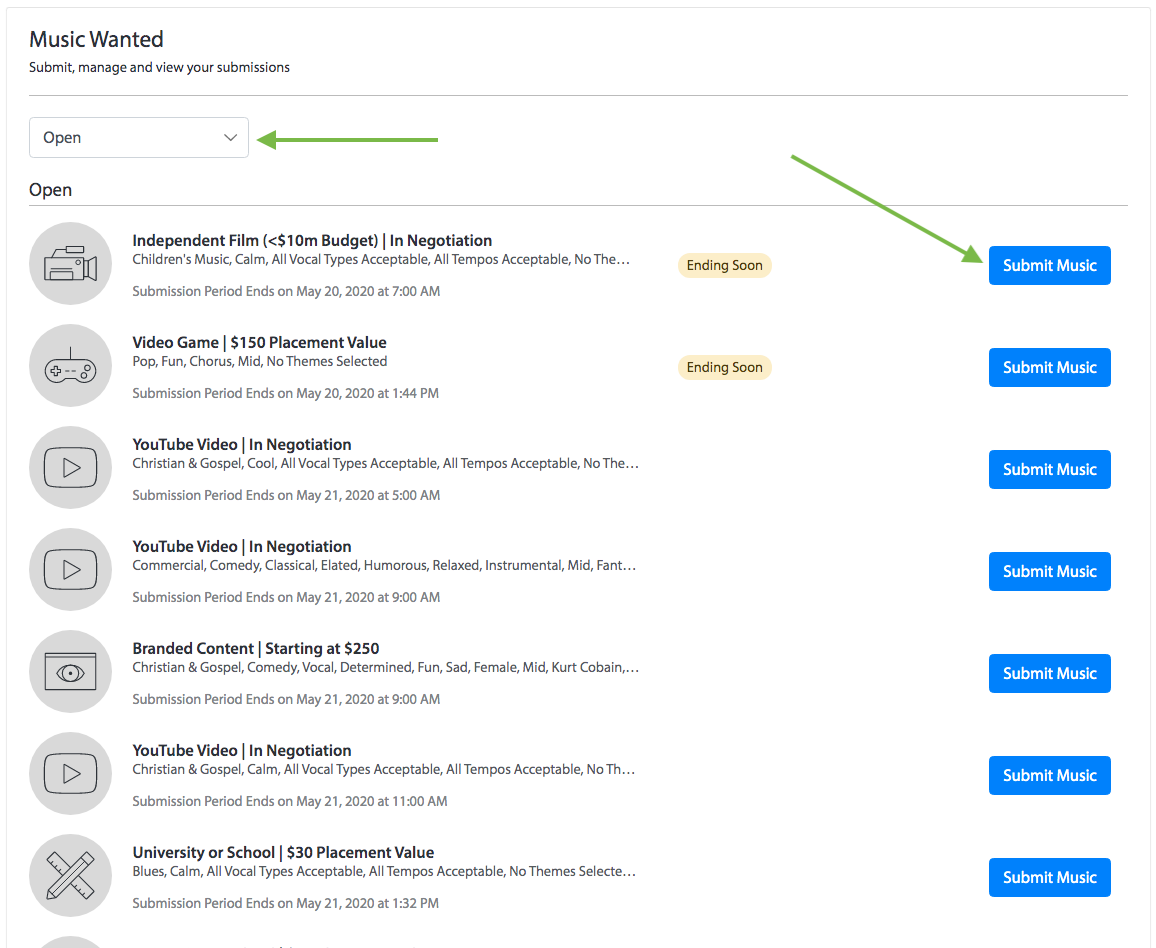 From here, you can either:
Submit Music for the listing
Or
Return to the Music Wanted listings page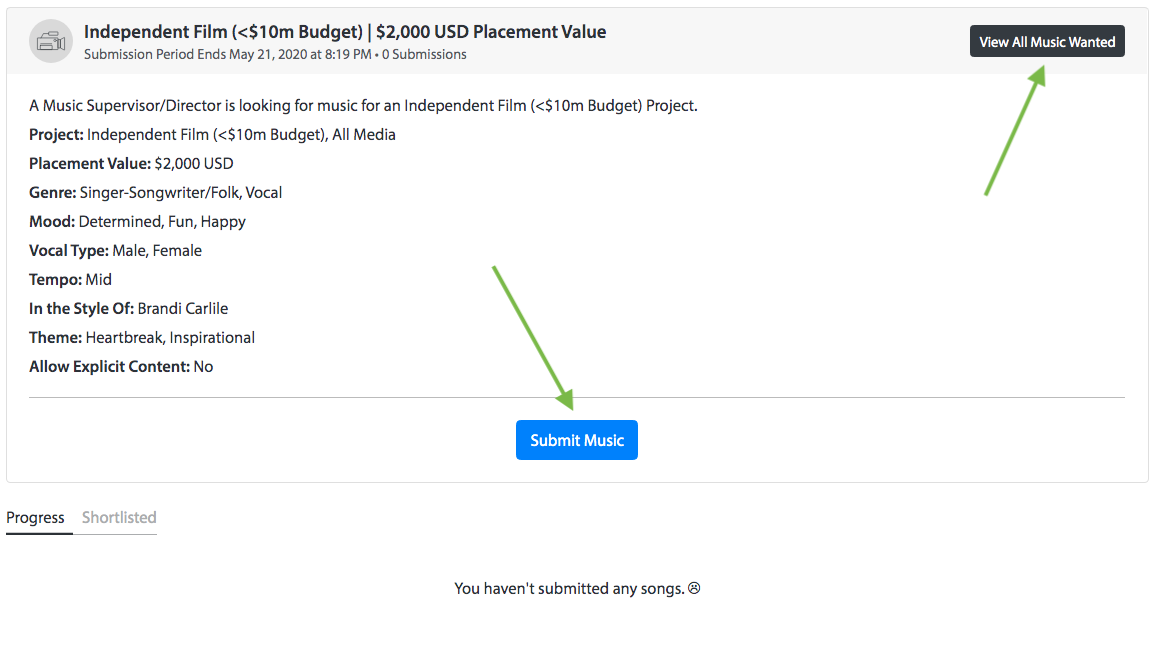 Songtradr's AI-powered filters will automatically suggest any songs in your catalog that match the listing.
From here you can:
Adjust the filters on the left hand navigation bar to locate a song in your catalog that is not appearing
Click on the song(s) you wish to Submit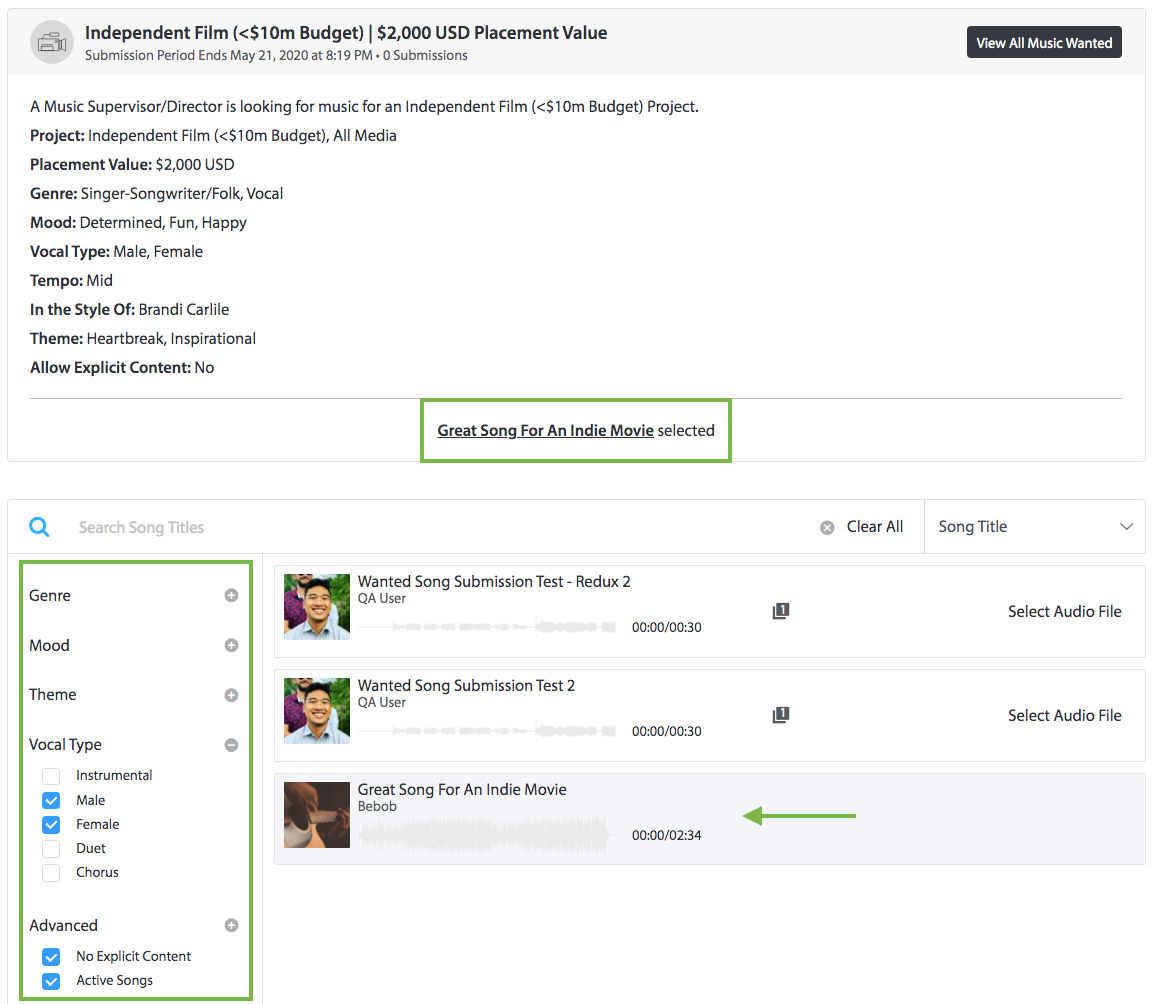 At the bottom left you will see the number of songs you have selected out of the maximum allowable for this listing: 2 submissions for Lite subscribers, 5 submissions for Pro subscribers.
If you agree to the terms and pricing, check the box
Click Submit

Below each listing to which you have submitted music, you will be able to see the current status of your submission. From here you can Withdraw songs or submit more songs.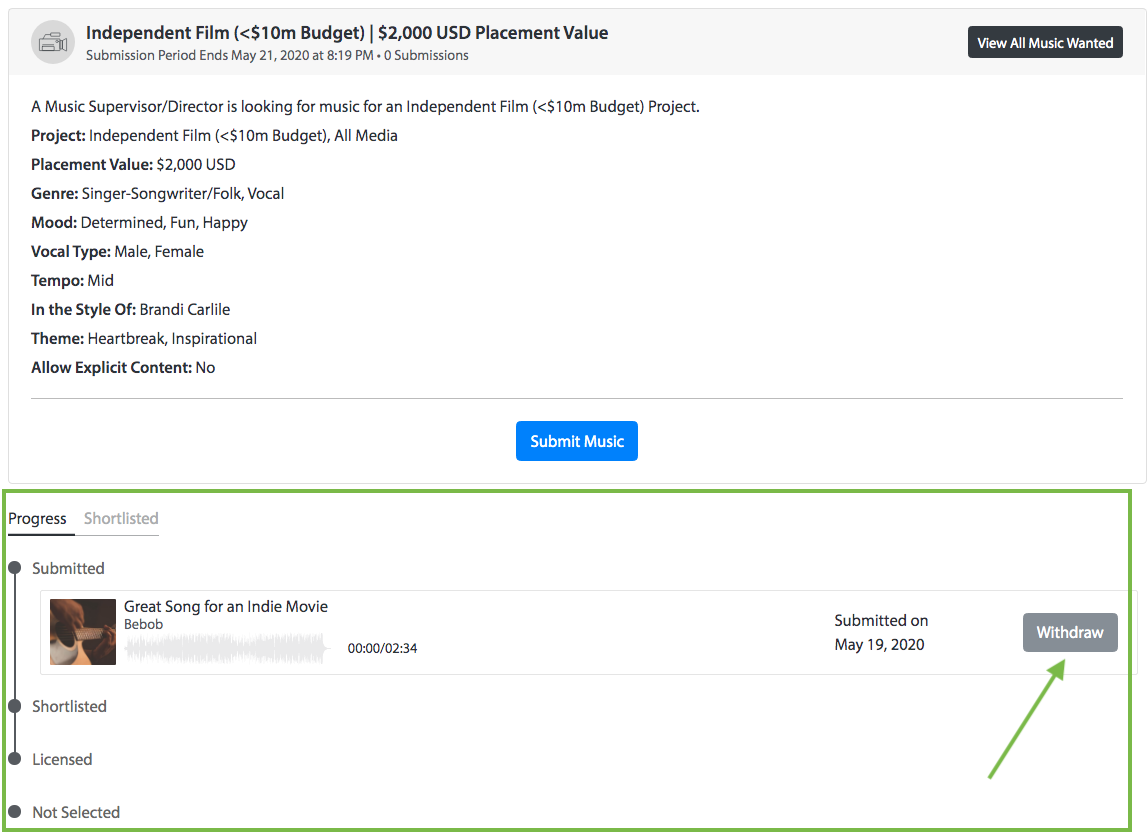 If you would like to know which songs have been shortlisted in this listing, you can Upgrade your account to Songtradr Pro.