It's a good idea to tag each song as accurately as you can, focusing on relevant, commonly-searched identifiers as well as any unique aspects. These tags will help steer music searchers straight to your song.
By ensuring each song is tagged with the correct genre, keywords, moods, themes and 'In the Style Of', you are giving your songs the best chance to be discovered and licensed by prospective buyers with specific needs.
Step-by-step tagging:
Login to your account

Click

My Songs

on the left navigation bar
Click the song you wish to tag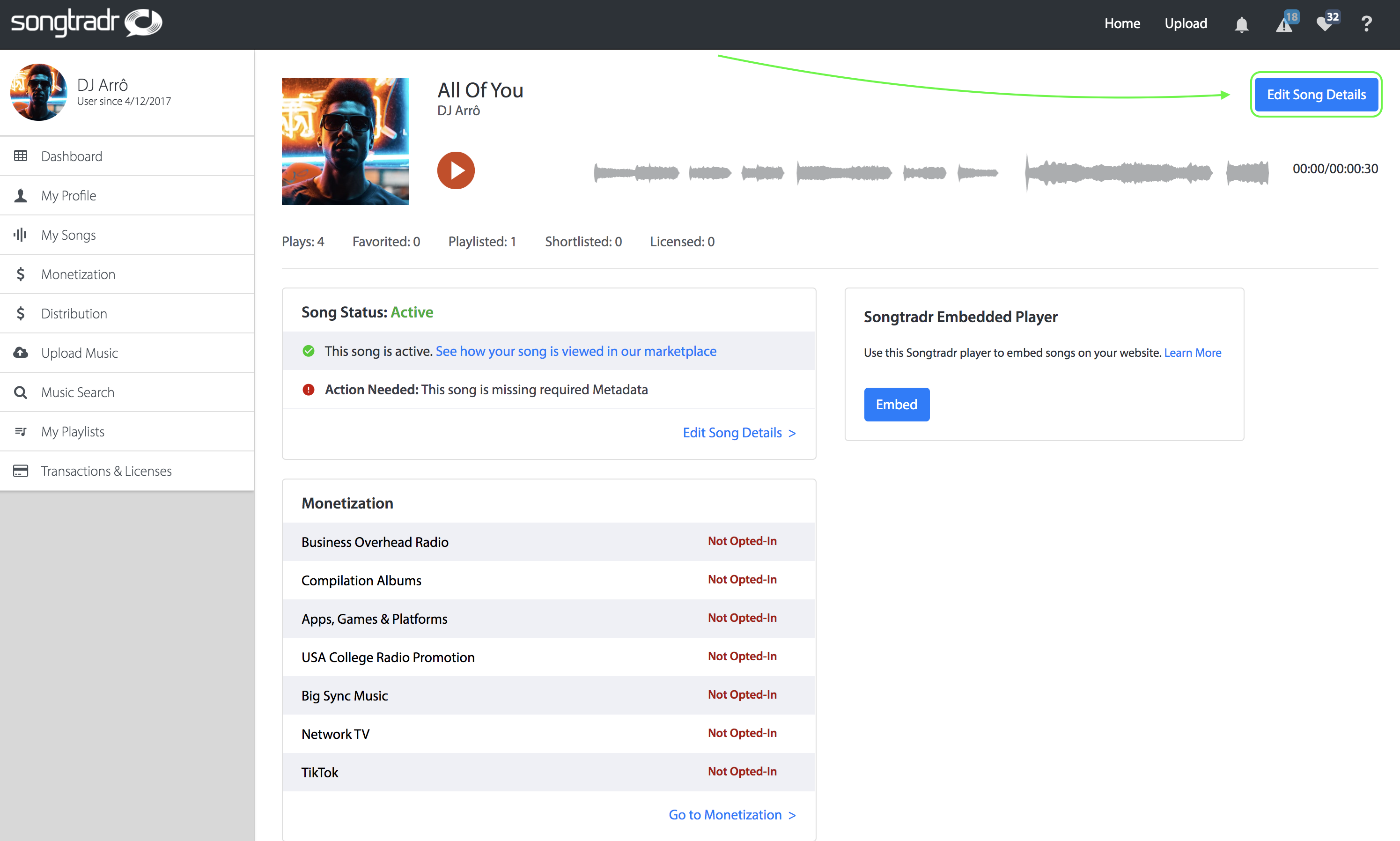 Click the

Metadata

tab to open up the metadata fields
From here, you can complete information about:
Vocal Type
Explicit content
Tempo
BPM
Genre
Mood
Theme
Featured Instrument
Era
Musical Key
In the Style of
Keywords
Note: Vocal Type, Explicit, and Genre are required fields.
Click Save when you are done!