It's essential to have your music on Spotify as it is the biggest streaming platform in the world and the home of music discovery today. Tastemakers and curators use Spotify to shine a light on emerging artists.
As soon as Songtradr gets your music on Spotify you will have access to Spotify for Artists.
With Spotify for Artists you will immediately be able to:
Customize your header and profile image
Edit your biography
Pin new releases, singles, curated playlists, or anything you want to the top of your profile
Share others playlists
Promote concert and tour dates
View analytics
Share pictures
Once we upload your music, Spotify connects the release to an artist profile. This means they will create a new profile or add the new release to an existing profile. It's also a good idea to check they make the connection to the correct profile.
On some artist profiles, you may see a blue checkmark which means that profile is verified. The verification is available for all artists and there is no longer a minimum number of followers requirement.
Access Spotify for Artists here: Spotify for Artists >
HOW TO CLAIM YOUR ARTIST PROFILE:
Go to your release on Spotify
Click the 3 dots underneath your Artist name
Hover over Share and then click Copy Spotify URI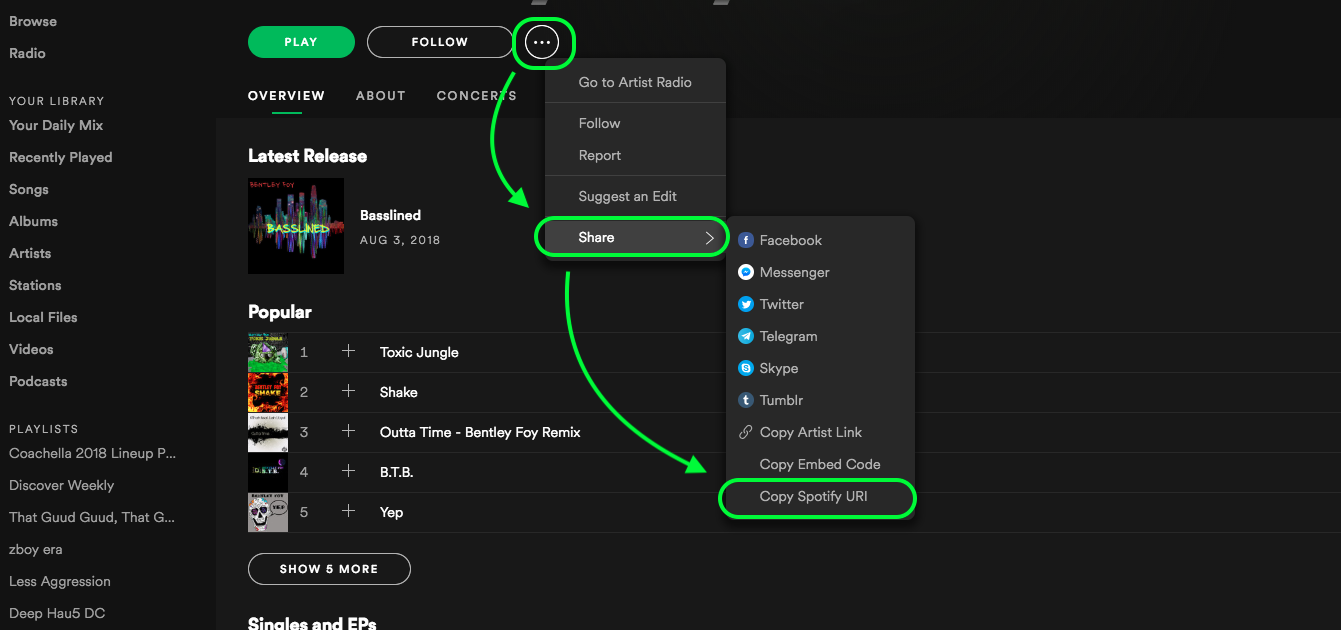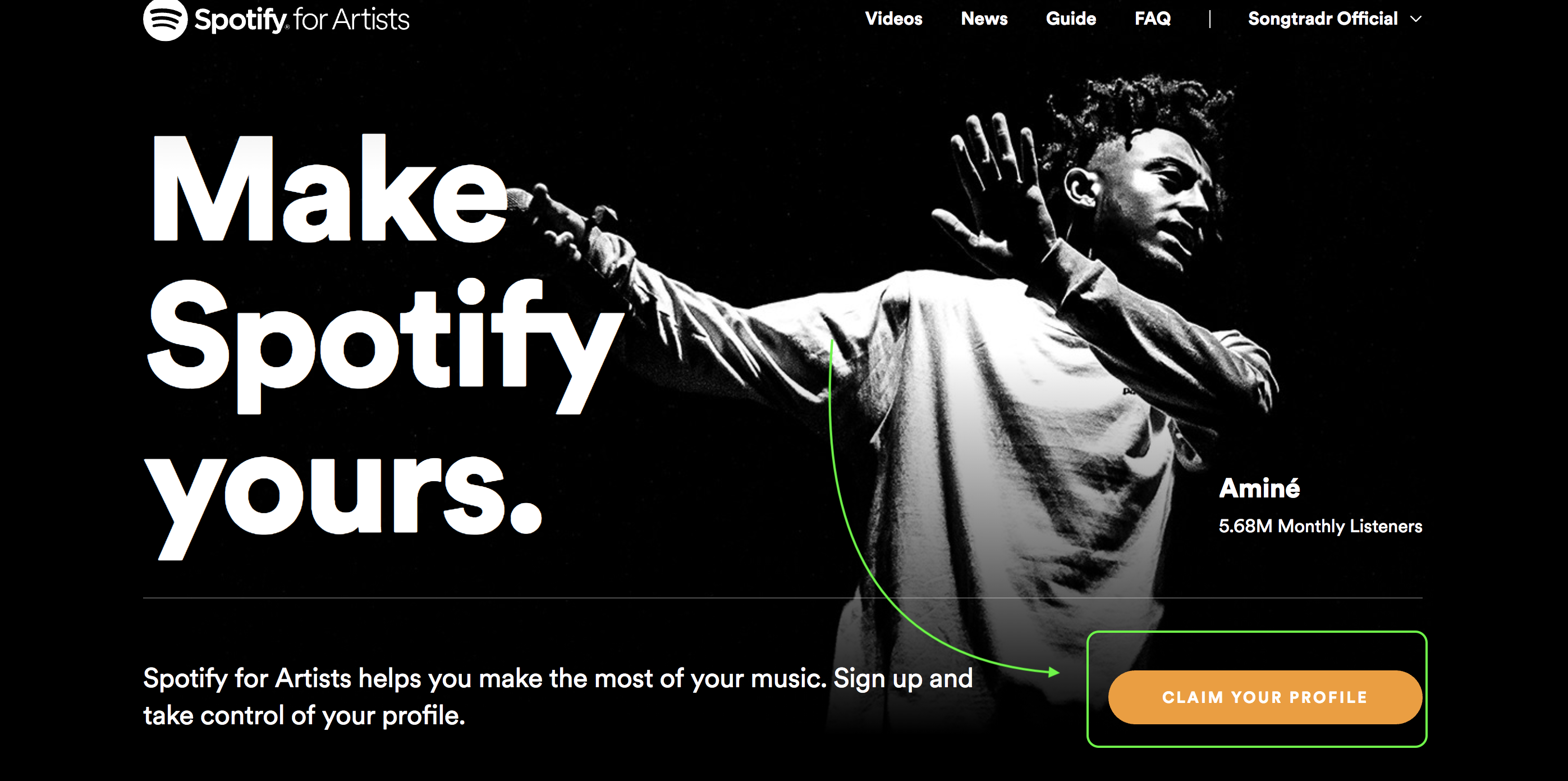 Enter the Spotify URI into the search box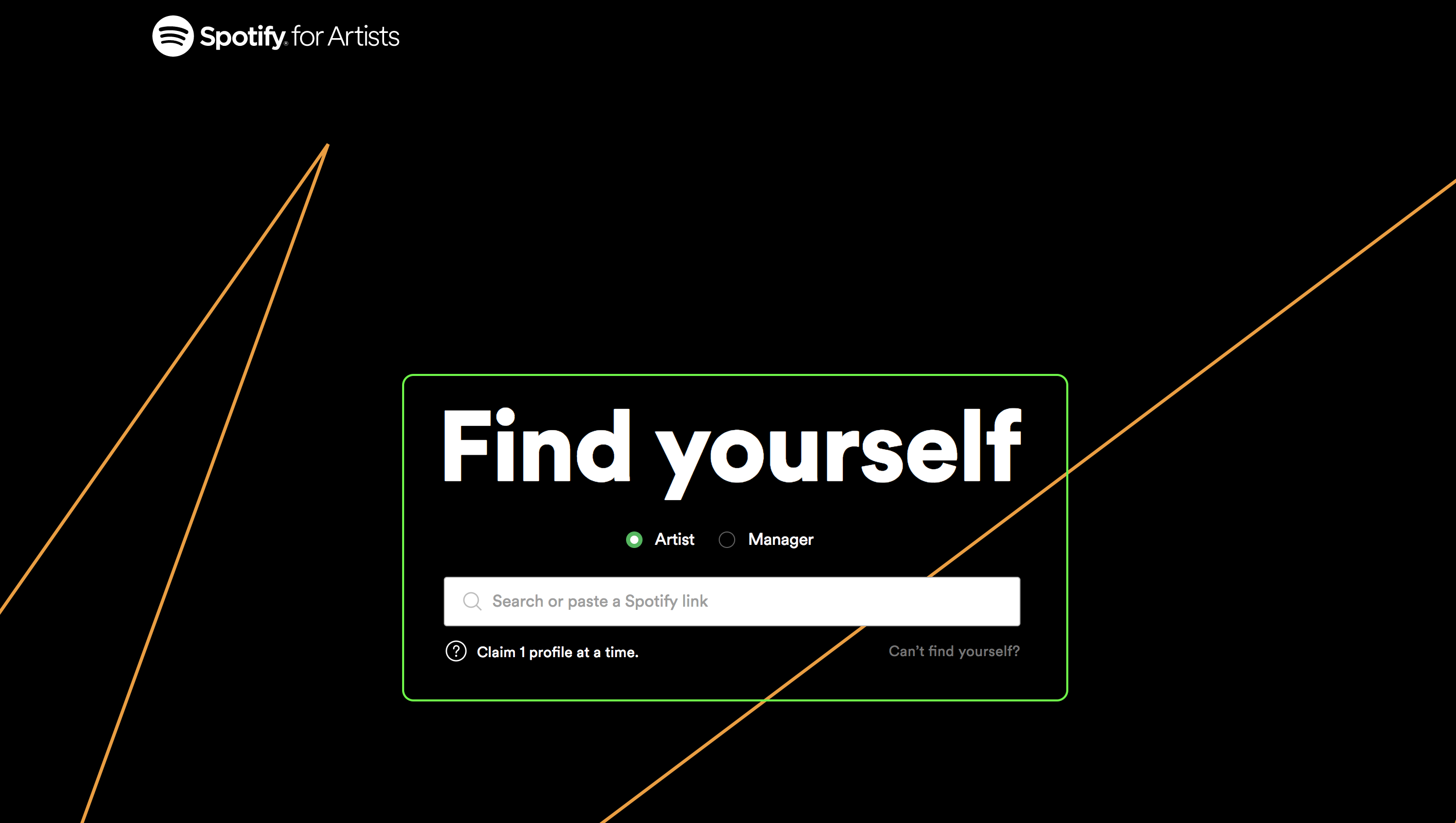 From here, you will be able to claim your Spotify profile.
Note: Please contact Spotify support if your profile is claimed by another party.