A lot of artists already have their own custom artwork which contains the Release Title and Artist name already. This is not a problem! 
When you reach the Finalize page of Distribution Music you will receive a validation error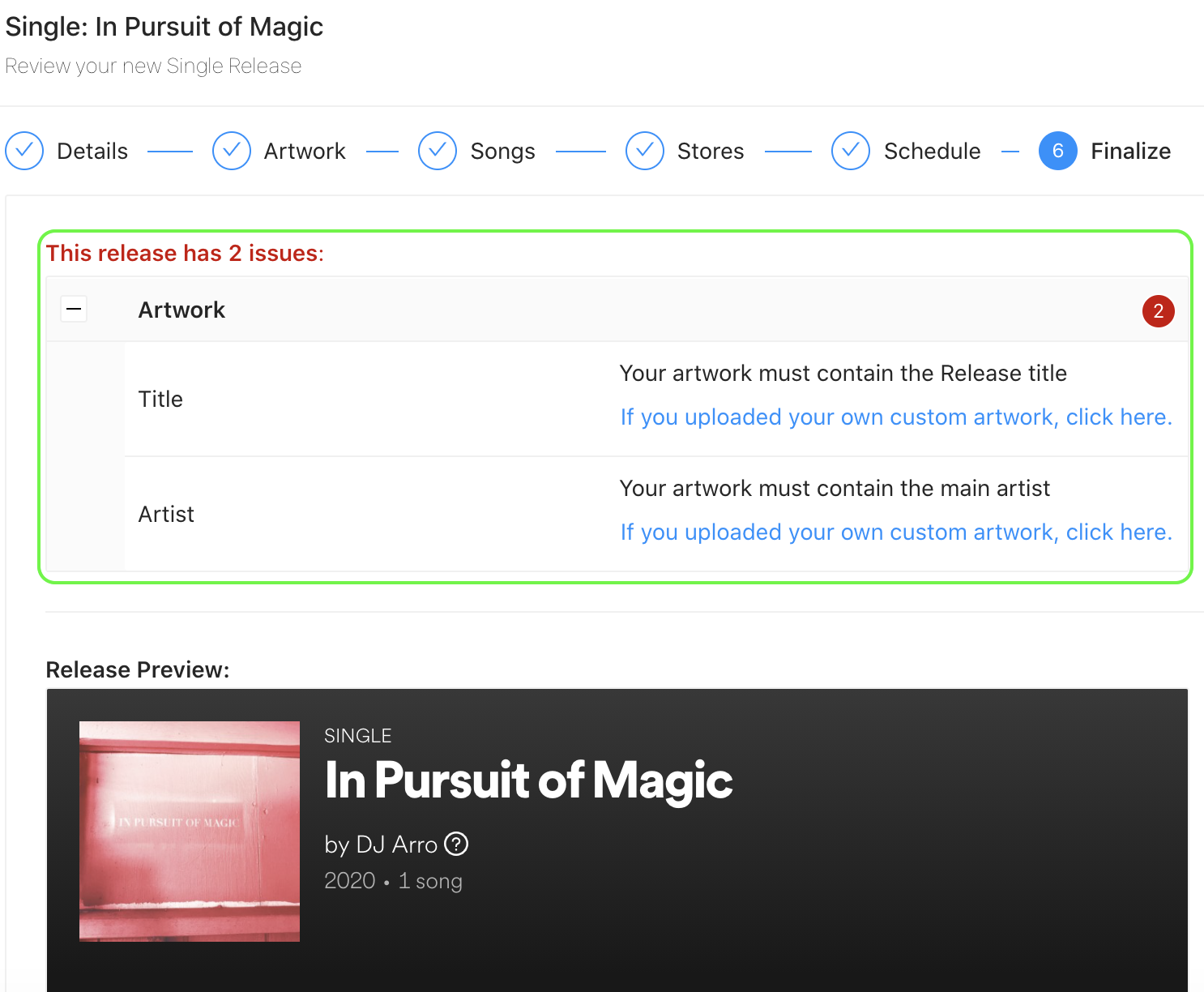 Click If you uploaded your own custom artwork, click here
Click Use Custom Artwork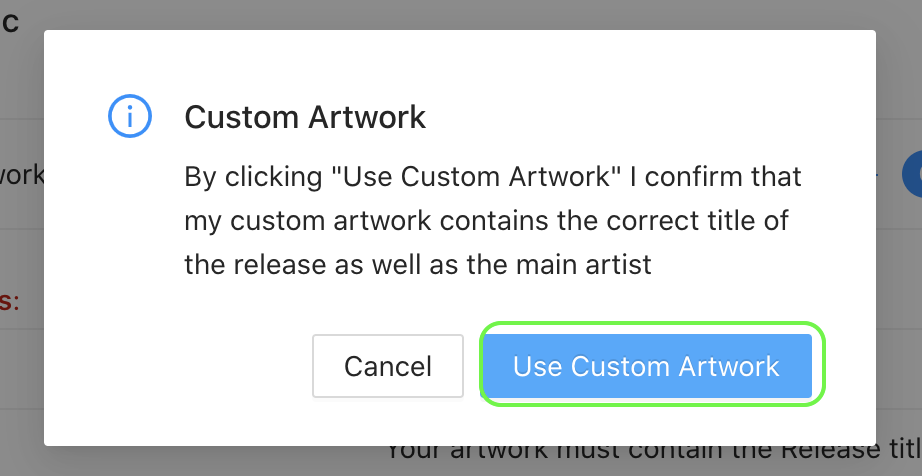 This will cancel the error and you are good to go!