It's a good idea to tag each song as accurately as you can, focusing on relevant, commonly-searched identifiers as well as any unique aspects which will steer music searchers straight to your song.
By ensuring each song is tagged with correct genre/sub-genres, keywords, moods, themes and more, you are giving your songs the best chance to be discovered and licensed by prospective buyers with specific needs.
Check out our blog post for more tips on Tagging and Metadata >
TAGGING METADATA:
Click on the song you wish to tag

Click the Edit Song Details button at the top-right of the song summary page.
Click the Metadata tab in the top toolbar.
Select a Vocal Type, Explicit/Clean & Genre to begin.
If applicable, enter Moods, Themes, Keywords, or In the Style of i.e. Stevie Wonder, Al Green or Allow Custom Value for new entries.
After all required metadata has been selected, click Save or Save & Next at the bottom left.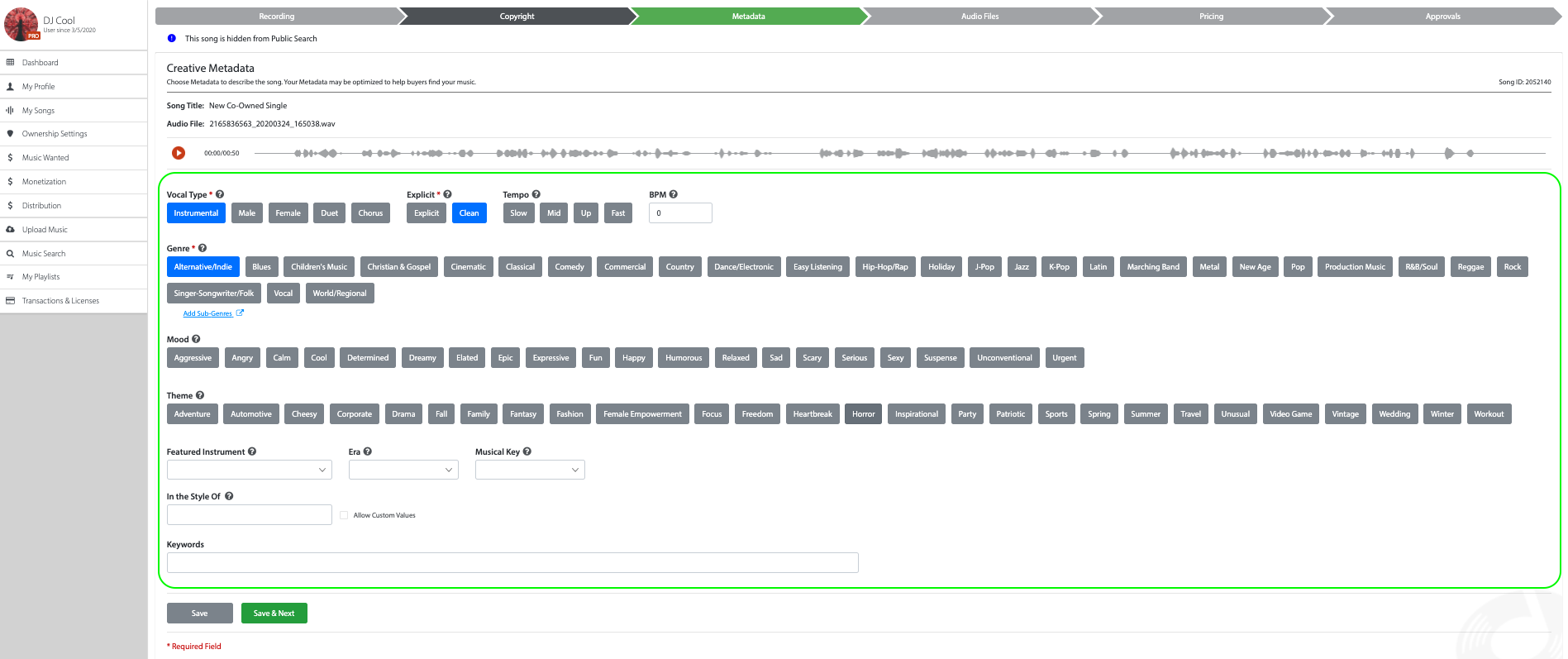 Next Steps:
For a more in-depth guide on adding metadata, click here.