Songtradr Pro's enjoy many additional benefits such as access to unlimited licensing opportunities, reduced license commission fees and higher visibility with Pro status. 
More about the benefits of becoming a Songtradr Pro >
Log in to your account
Click Upgrade to Songtradr Pro on the top right corner of your Dashboard
A pop-up window will appear listing benefits of becoming a Songtradr Pro
Adjust the slider to the Songtradr Pro plan that's right for you
Click Create Pro Account
Pricing
Songtradr Pro is USD$49 per year or USD$5 per month.
Select whether you would like to pay by Credit/Debit Card or PayPal. Once you're done, you can enjoy all the benefits of being a Songtradr Pro!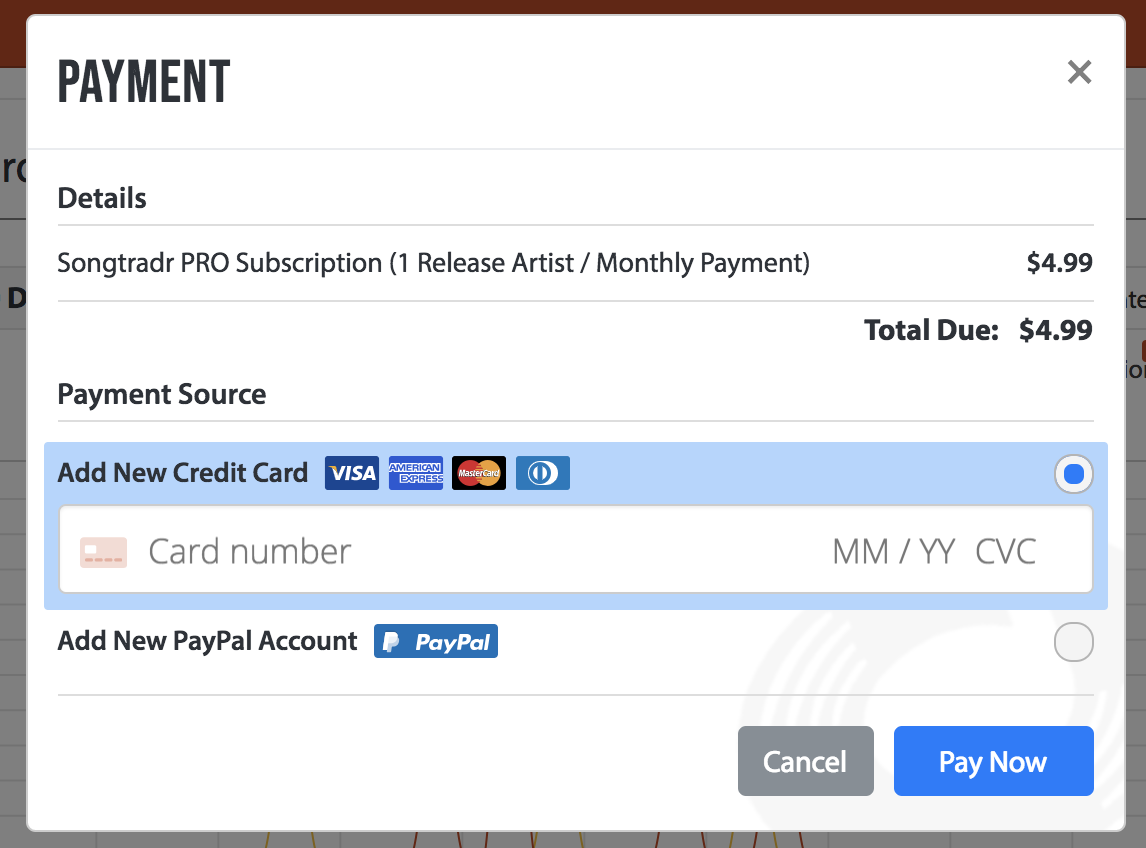 Note: Songtradr Pro can be canceled at any time, and will remain active until the end of the billing cycle