Songtradr's comprehensive Notification Center provides users with more transparency, alerts and up-to-date information on new opportunities as well as the status of a song in any submission process.
To reach your Notification Center click the bell icon on the toolbar and then click Settings. From there, you can edit and customize all your notifications.

NOTIFICATION ALERTS
1. Website
Notifications will show up on the Toolbar at the top of the page on the bell icon.
2. Browser
Notifications will pop up on your browser.
3. Email
Notifications will be sent to the email account registered with Songtradr.
4. Text Message (Songtradr Pro Only)
Notifications will be sent to the Mobile Number registered with Songtradr.

TYPES OF NOTIFICATIONS
1. Notifications for Music Wanted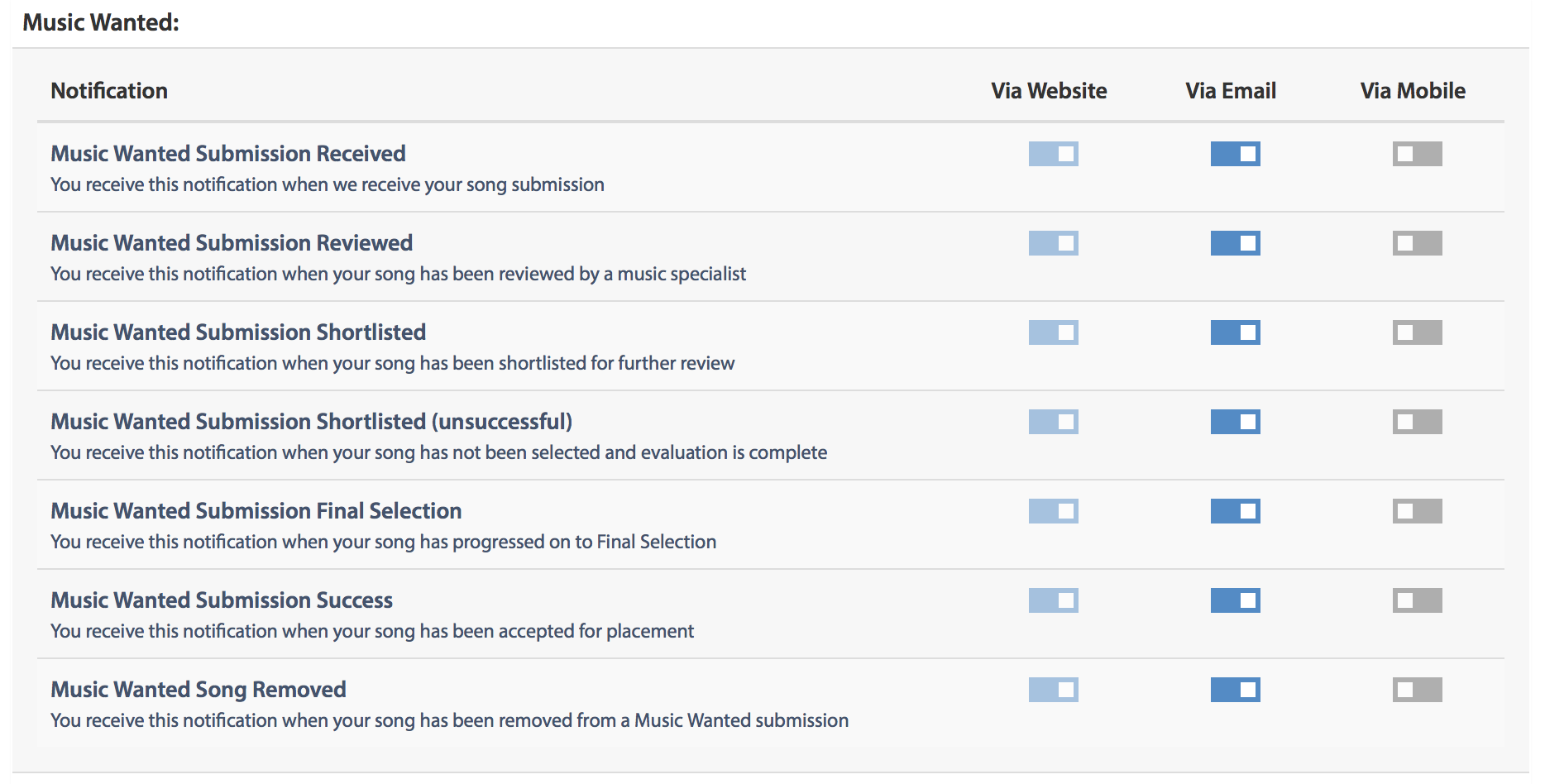 Learn more about what each step means for Music Wanted Notifications Progress >
2. Notifications for Deals Board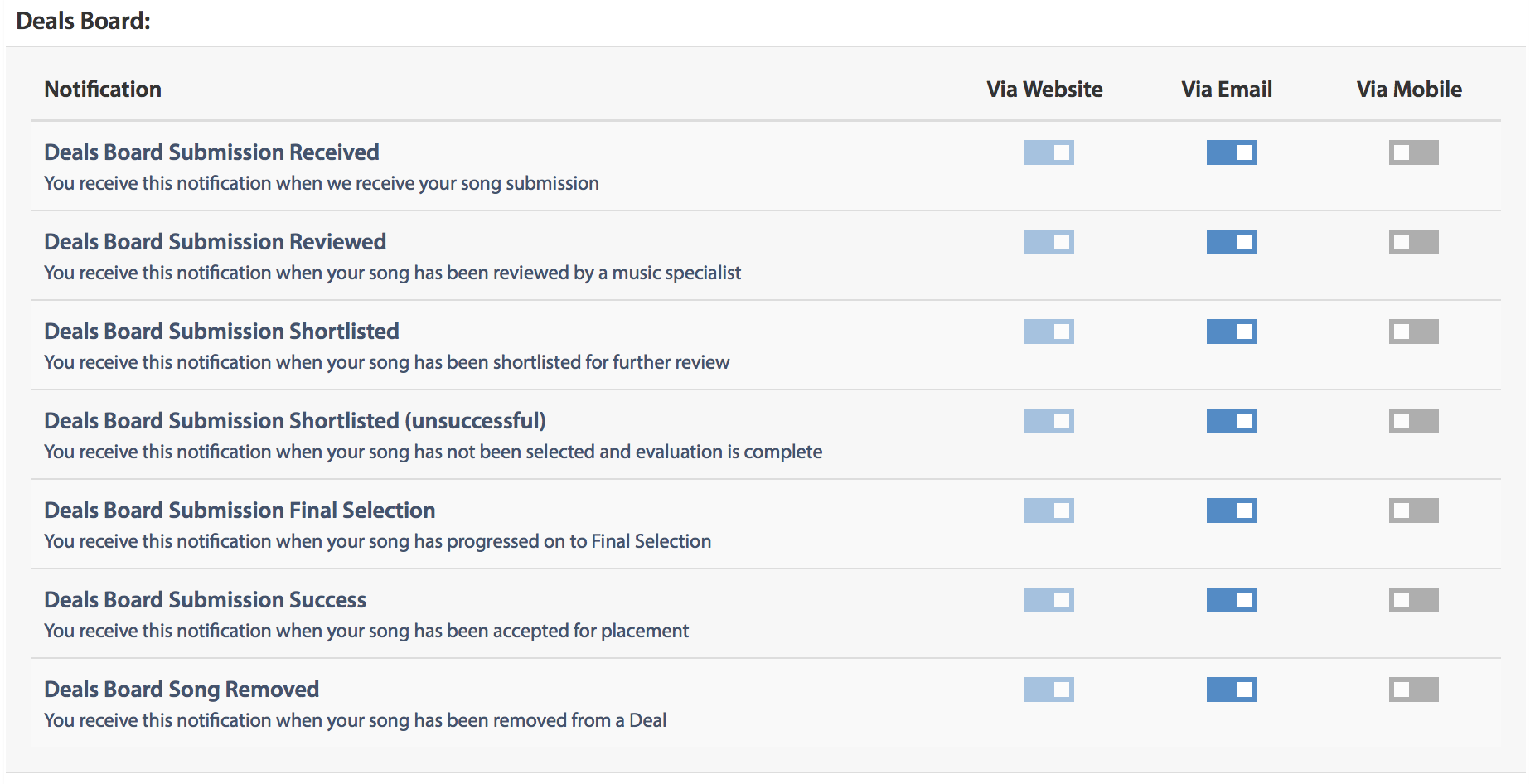 Learn more about what each step means for Deals Board Notifications >
3. Notifications for Song (Songtradr PRO Only)

4. Notifications for Sales

5. Notifications for Favorites (Songtradr PRO Only)

6. Notifications for Connections

7. Notifications for Playlists (Songtradr PRO Only)

Become a Songtradr Pro >