Using Songtradr's easy and intuitive pricing means getting the right music for your project with no surprises. Simply choose the song you'd like to license, get a final price using the licensing wizard, and check out.
Important note: The License sale type only allows the Buyer to use the music for the specific usage they provided at the time of purchase.
Let's get started!
Click License or the Cart icon on the song you would like to license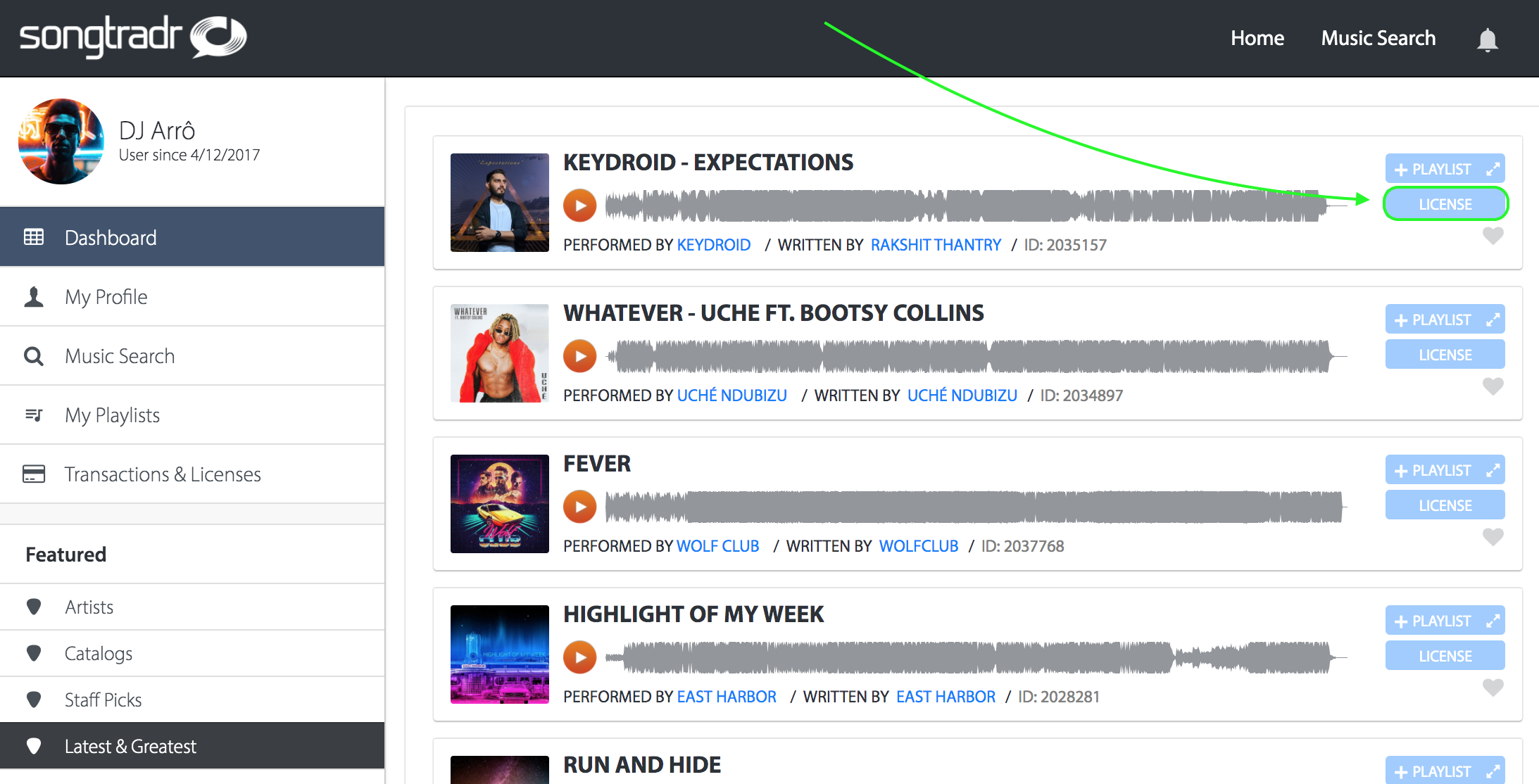 The licensing wizard will appear.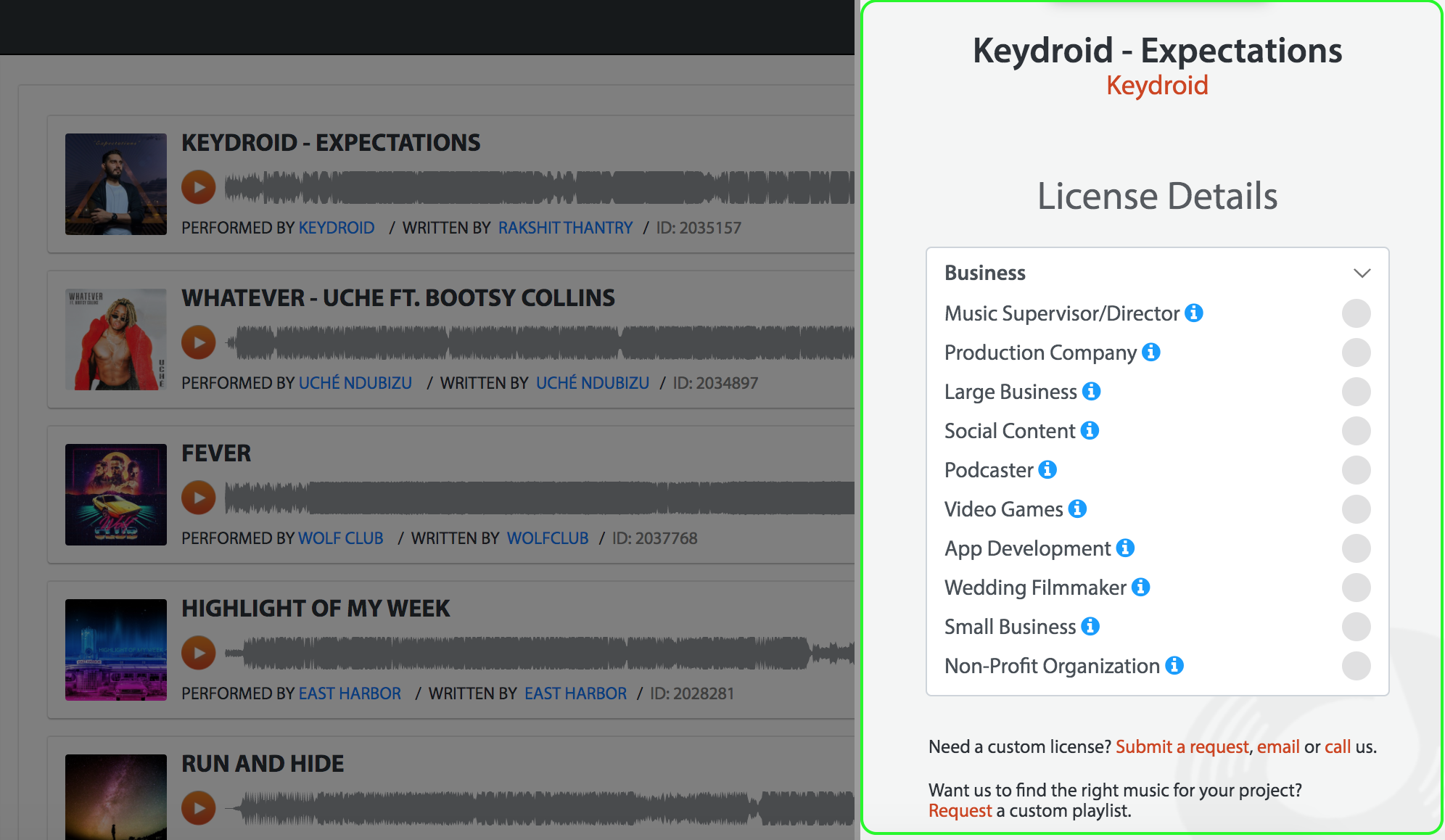 Choose the

Business type for the song usage. Click the information icon beside each Business type to learn more
Choose the Project type
Choose the Category type

You should now see the final cost to license this song

Click

Add to Cart
Note: The questions will depend on the project type. Changing the project type changes the subsequent fields which need to be filled in. This, in turn, affects the final price.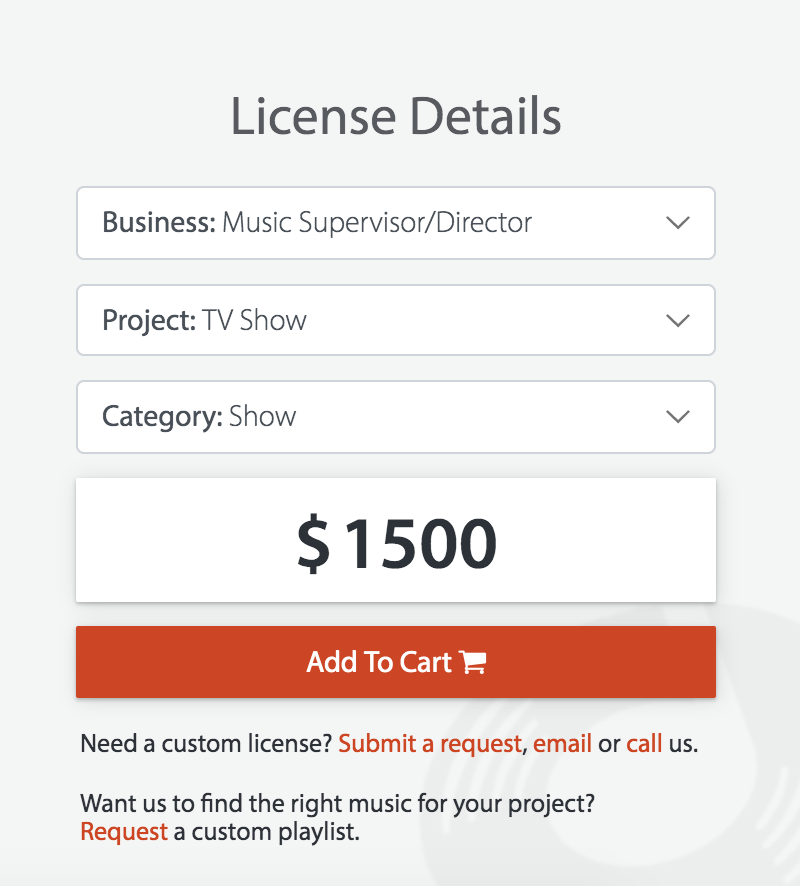 In some cases, you may see Custom Pricing which means the seller has disabled Default Pricing for that particular song or usage.
To get a final price, click

Get a Quote

.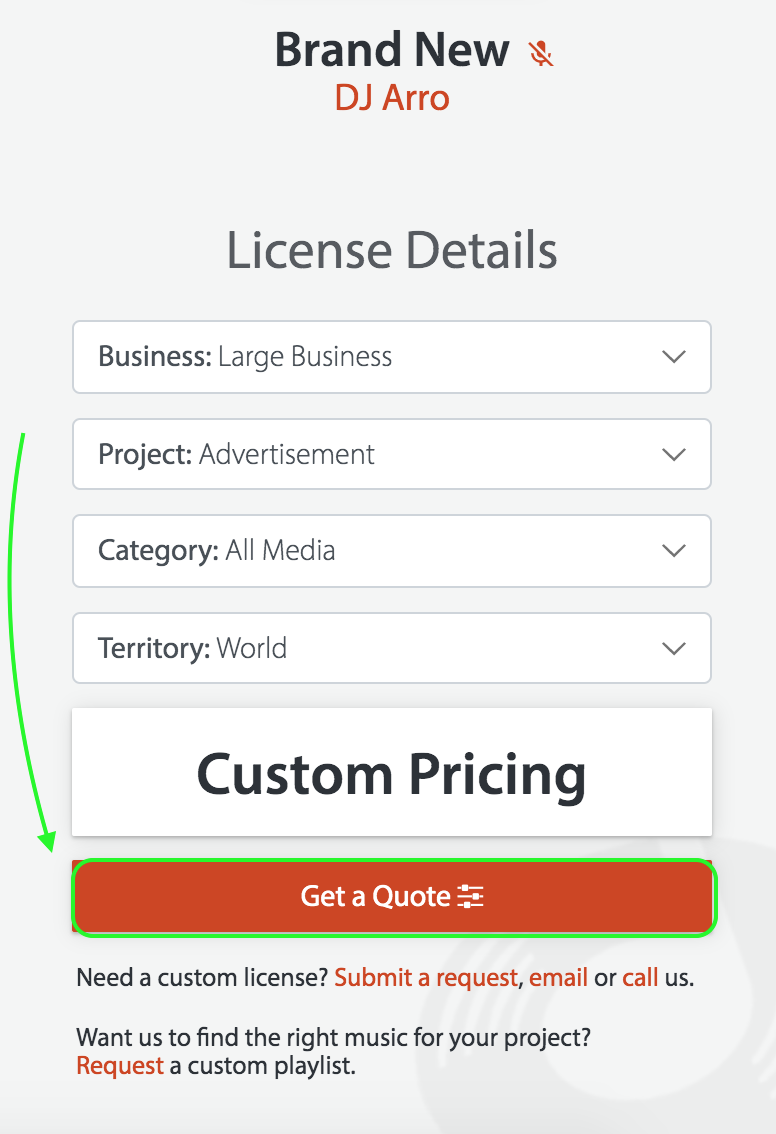 A Licensing Inquiry form will appear.
Fill out the form

Click

Request Quote

 and a Songtradr representative will get back to you as soon as possible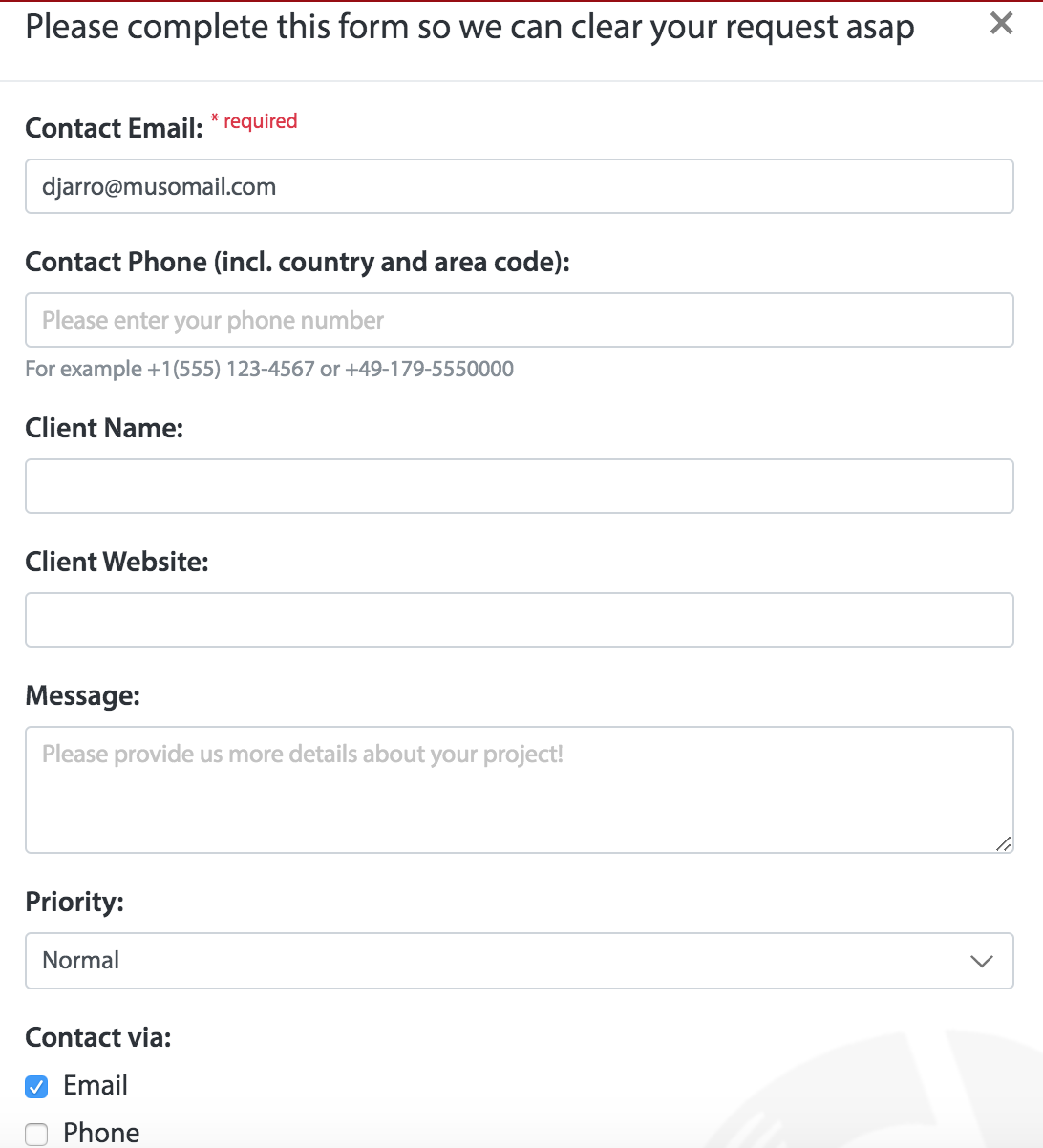 Once you Add to Cart, a message will pop up confirming the addition.
Click

View Cart or the Cart icon at the top of your Dashboard

 to see your licenses.

You can add more licenses to your cart, or click

Checkout.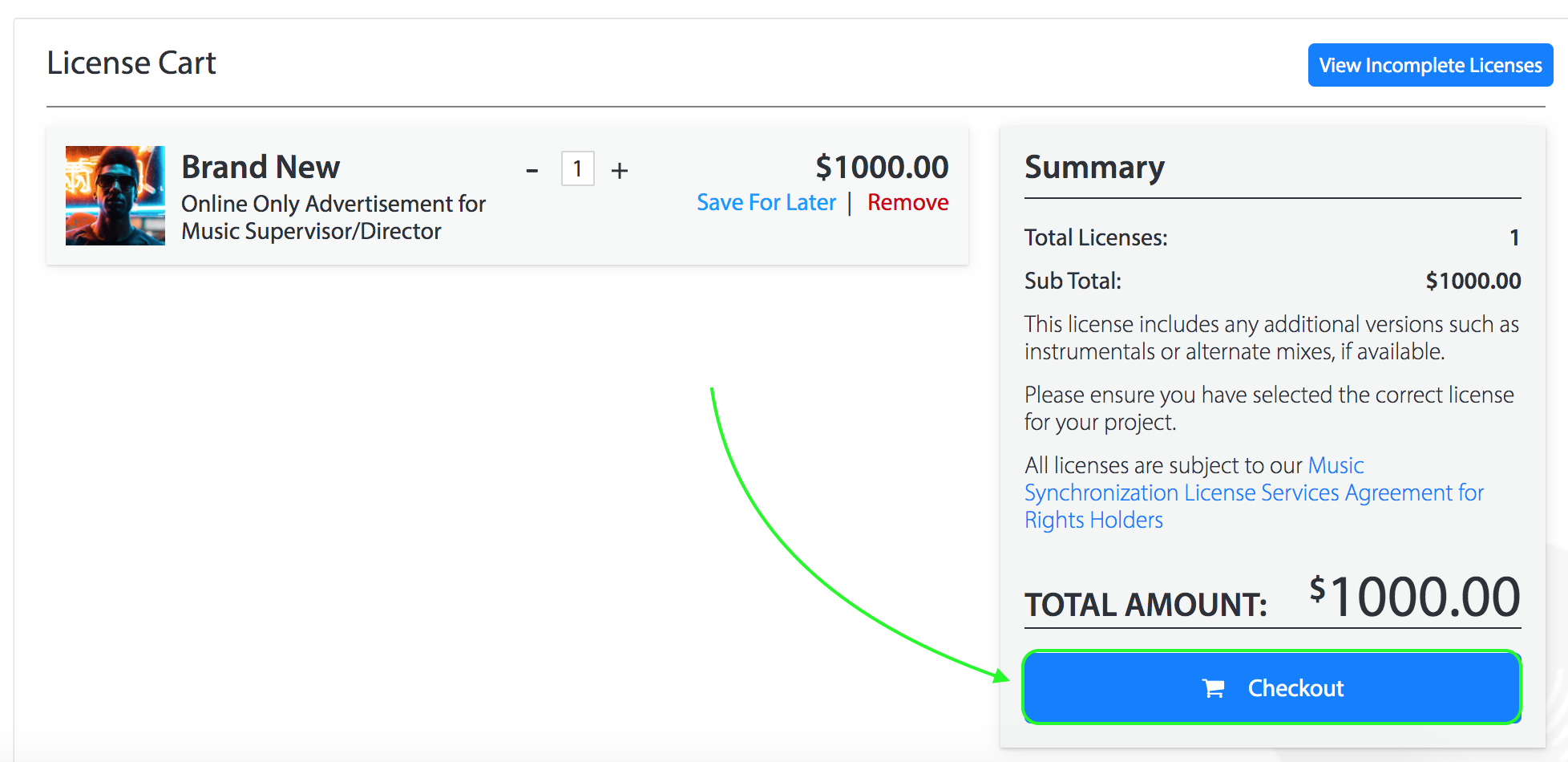 Enter

Payment

information

Click Pay Now
Note: Subject to approval, you may request an invoice. We generally approve all established media companies, businesses and production companies.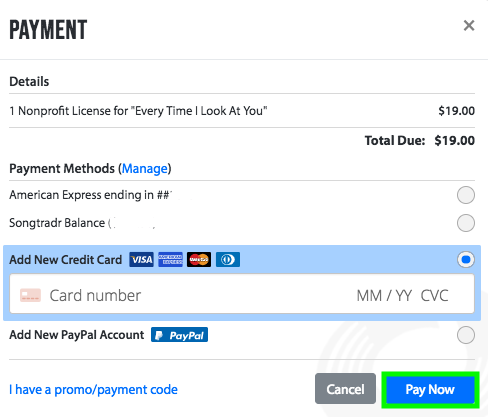 Click Next in the payment confirmation window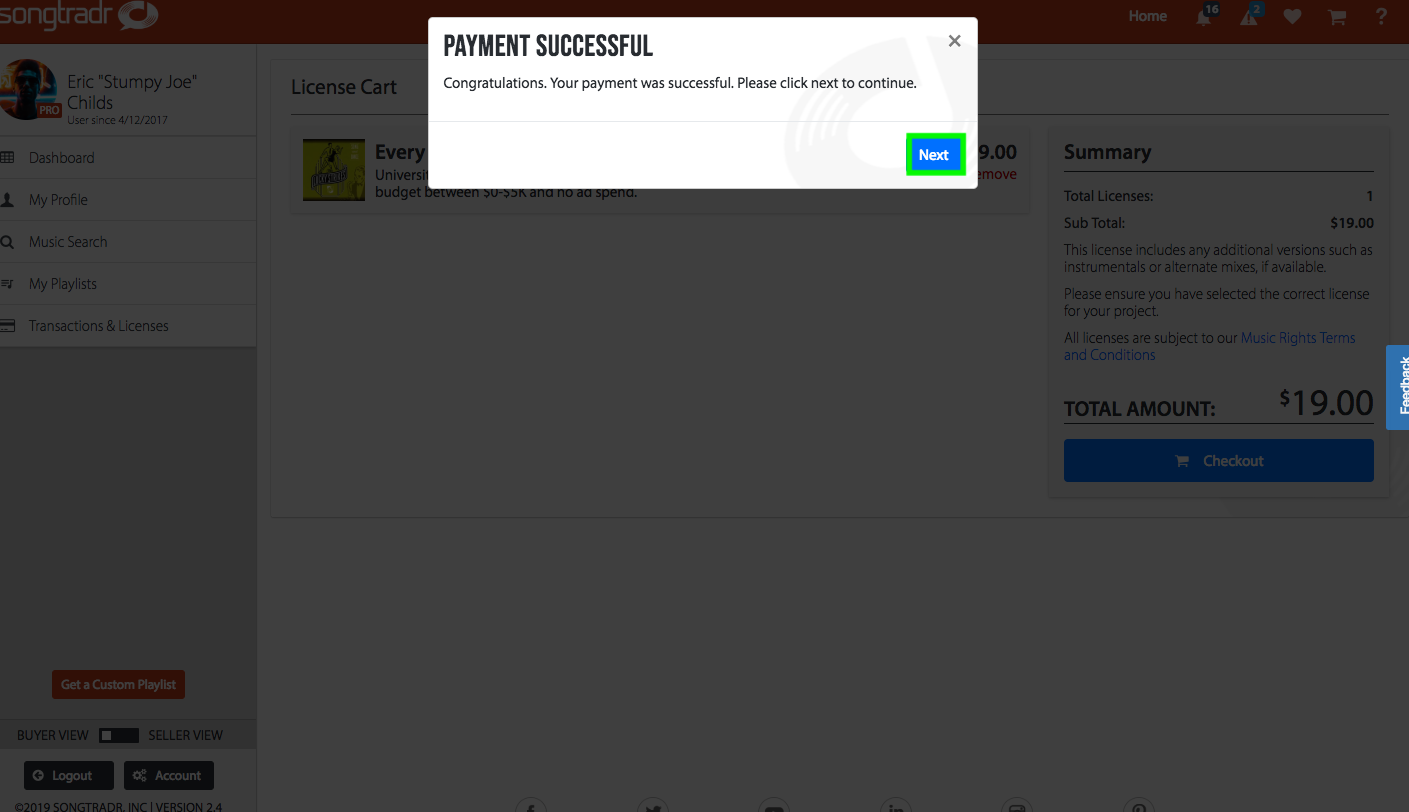 Click Finish & Download Files

Fill out

Buyer Information, Licensee Information, and Additional License Details
Click Save & Continue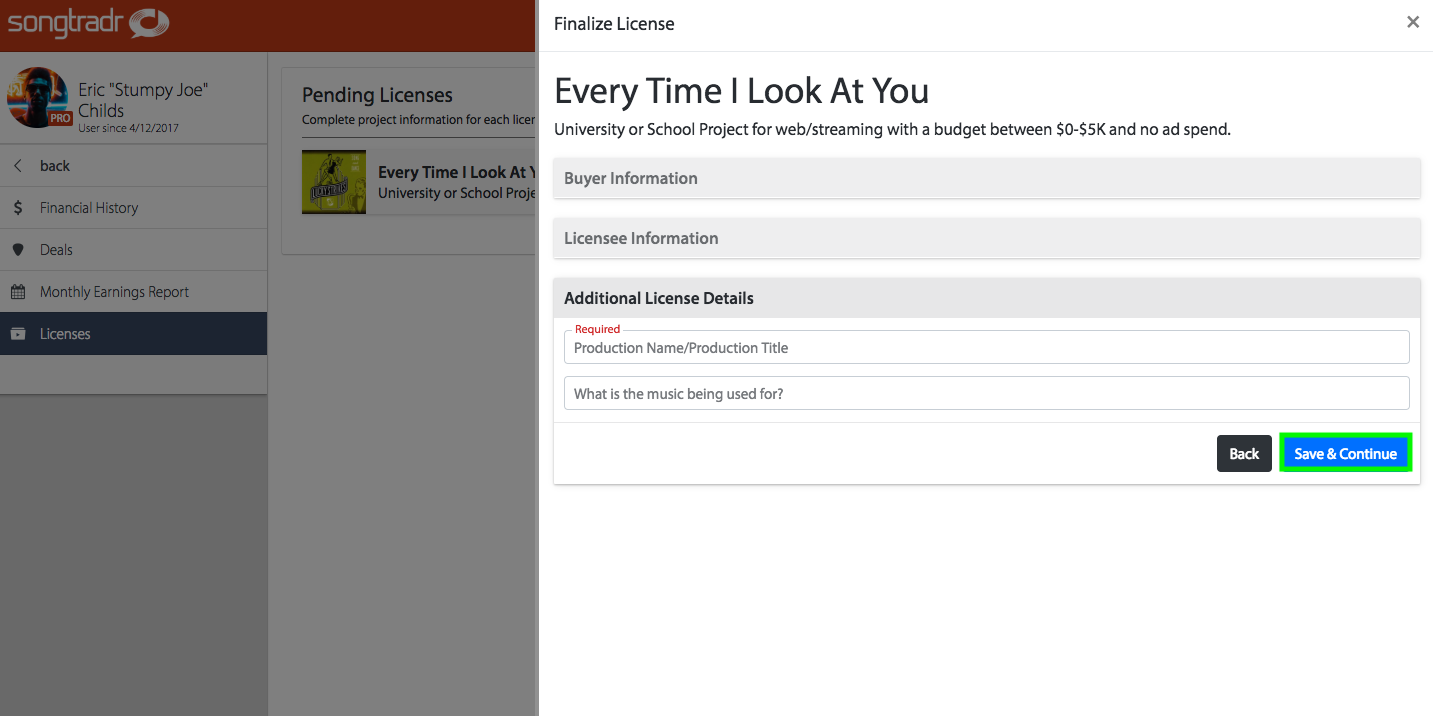 Check the 

Summary confirmation box
Click Submit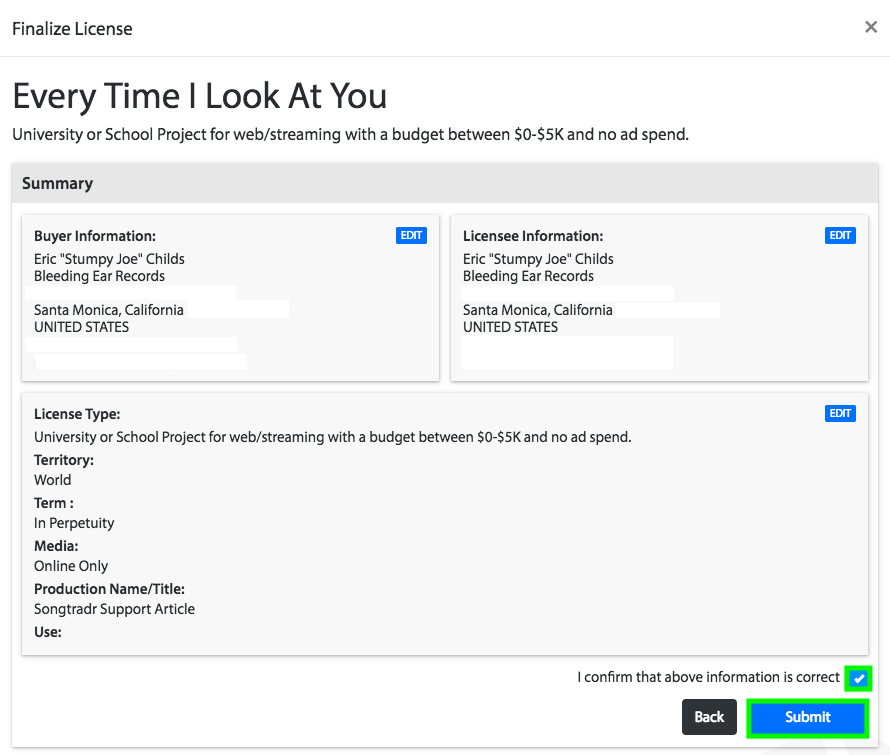 A License Receipt will appear.
Click

Download License
Click MP3 or WAV to download the relevant music files
Note: You can also view your Transaction History by clicking View Transactions under My Transactions on your dashboard.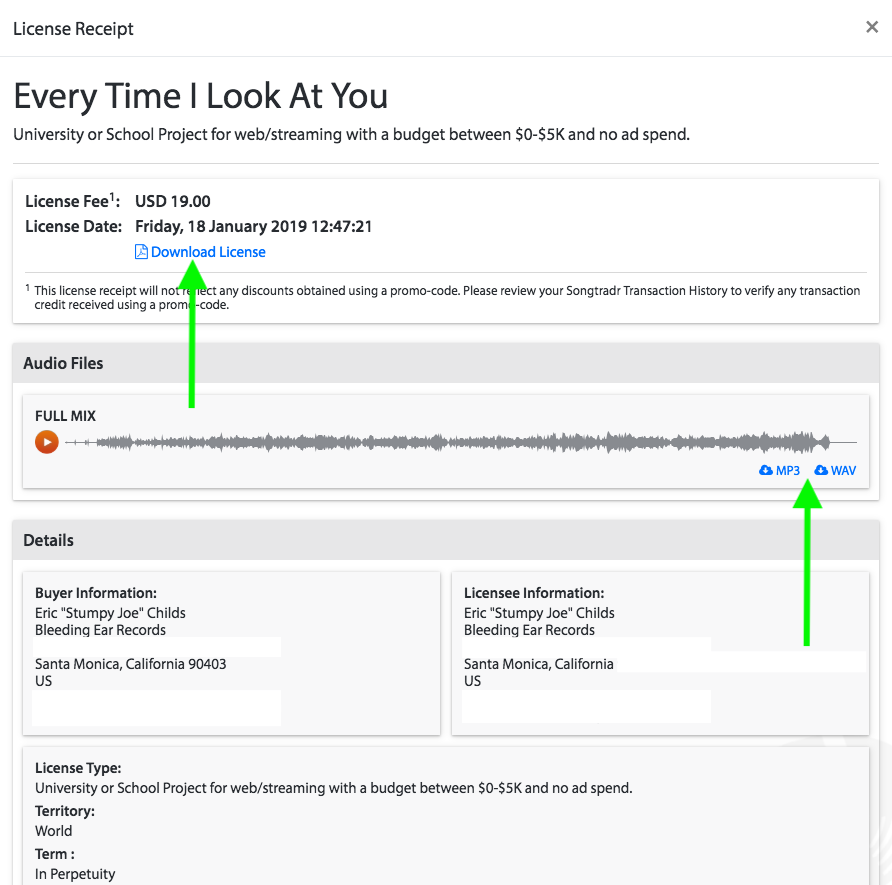 IMPORTANT NOTE: You may only use a track for the use as specified on the license agreement
and for the term stated
. If you wish to use the track for another project or different campaign, you will require another license. Typically, Songtradr licenses are perpetual (life of copyright), however in some instances, they will be limited to a term e.g. one year.
Your music is now ready for use!