TUTORIAL
With Songtradr's Public Profile Page, artists can now connect directly with fans by featuring tracks and playlists, update their status, promote a tour or release, receive support through comments and tips and more.
More on Following and Tipping here >
Here's how to set up your Public Profile Page:
Login to your account
Click View/Edit My Profile on your dashboard

You are now on your profile page!
From here you can:
Add a Header Picture
Update your Profile Picture
Share something about you or your art in the About section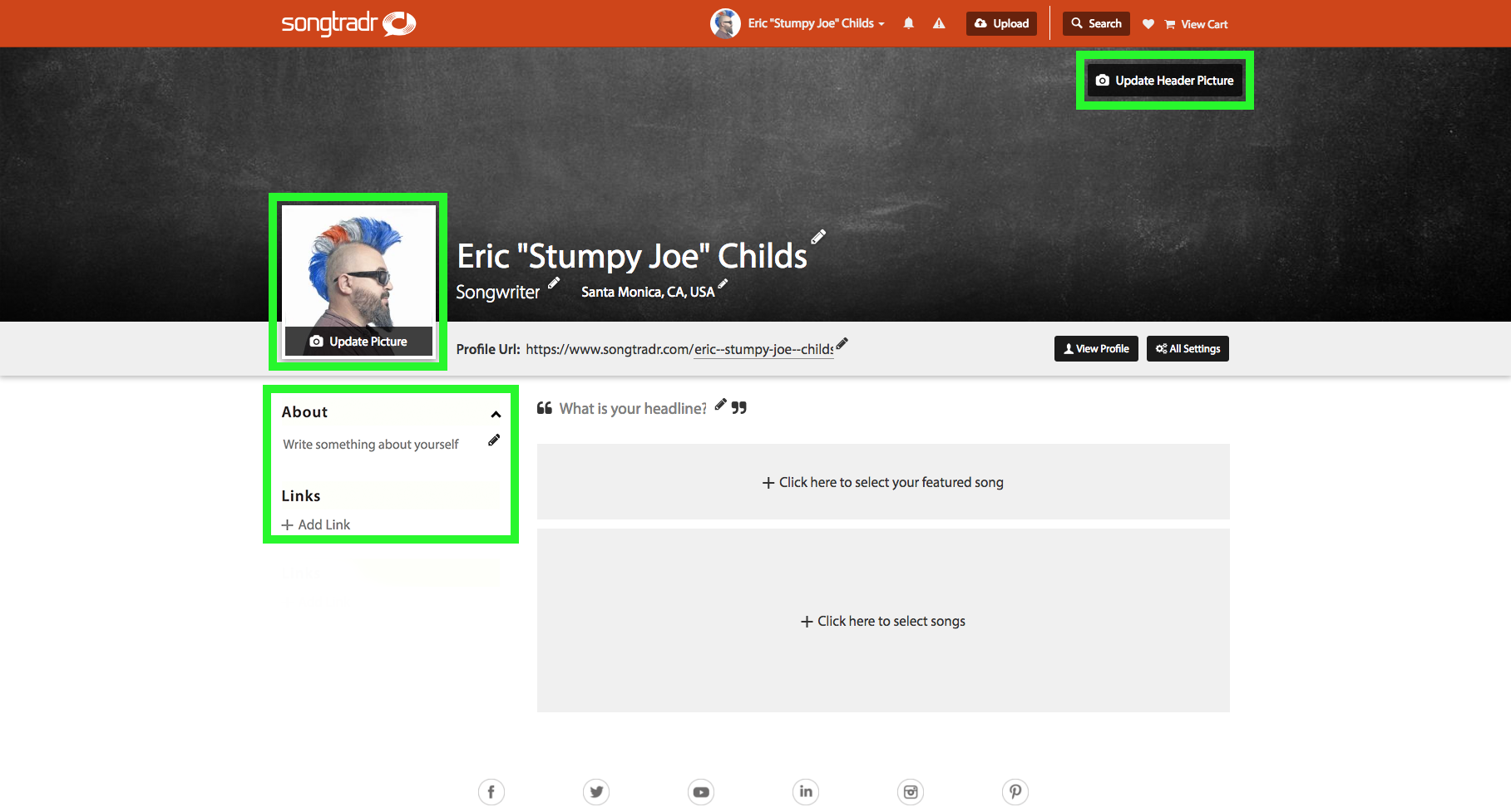 You will find your own personalized URL beside your profile picture

Select the category which best fits you, whether you are a Songwriter, Publisher or Band etc.
Choose a song to feature, whether it be your latest single or favorite track
Populate your page with up to 10 songs 
Feature groups of songs, whether it be your latest album or a curated selection under Playlists
Conveniently connect any social media and other Links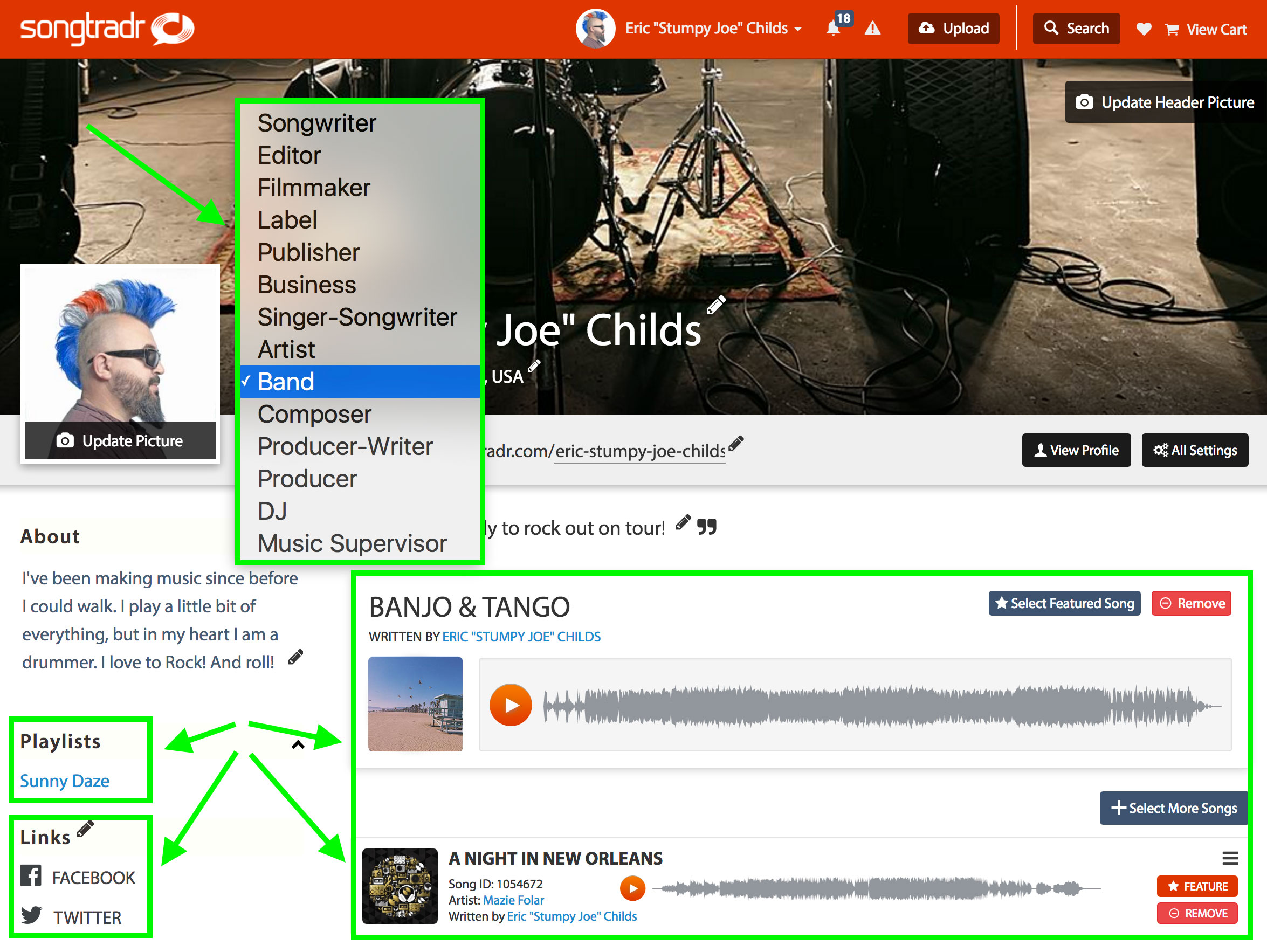 Post your current status, your favorite saying or lyric or promote your latest event using the "What is your headline?" field e.g. "Getting ready to rock out on tour!"
Click All Settings to update any information on your page*
Click View Profile to see how it all looks when finished**
*All Settings pop-up window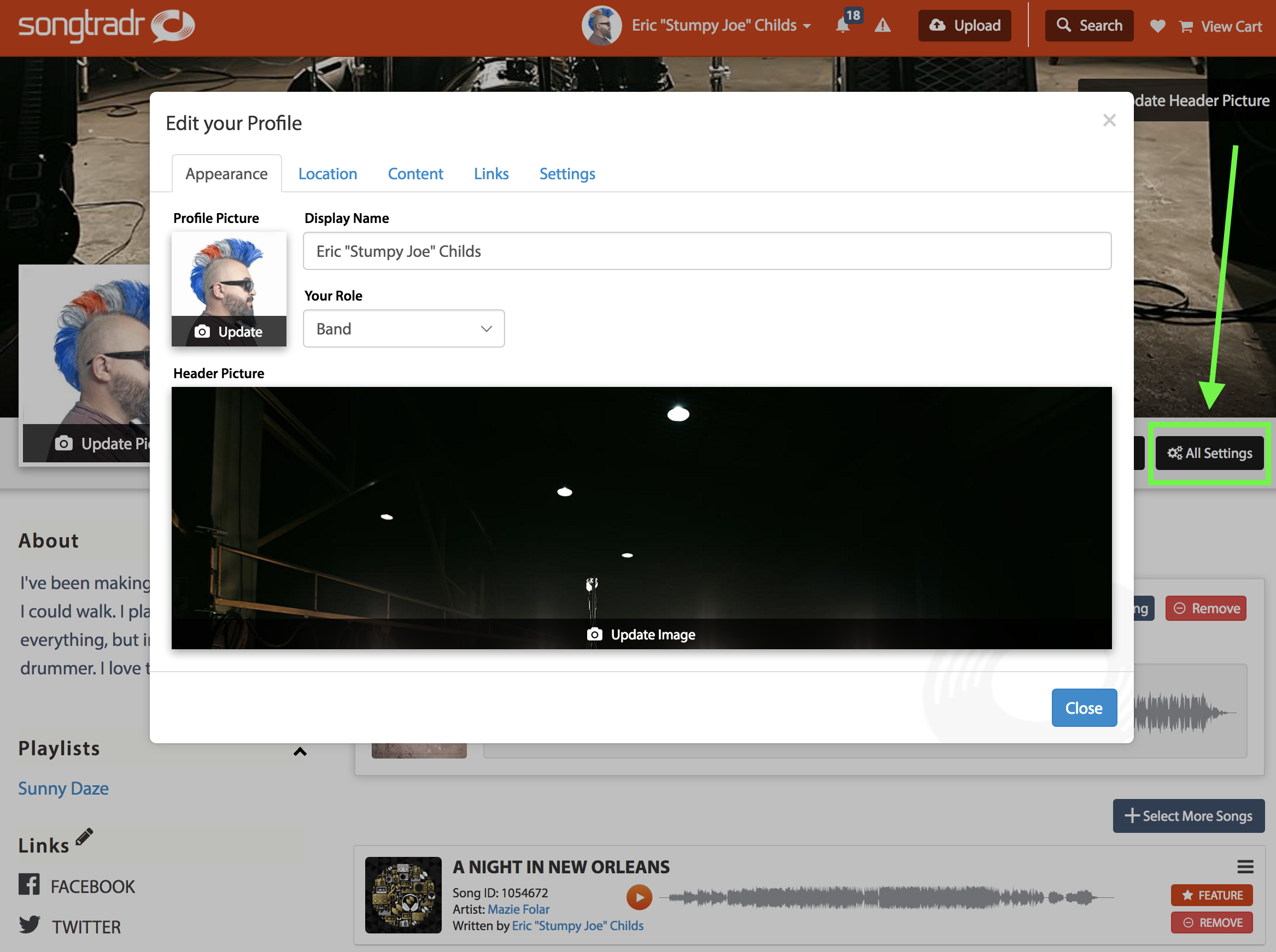 **Public View
Fans can now Follow and Tip directly to you! They can also leave a comment and share their contribution on social media.
Learn more about Following and Tipping here >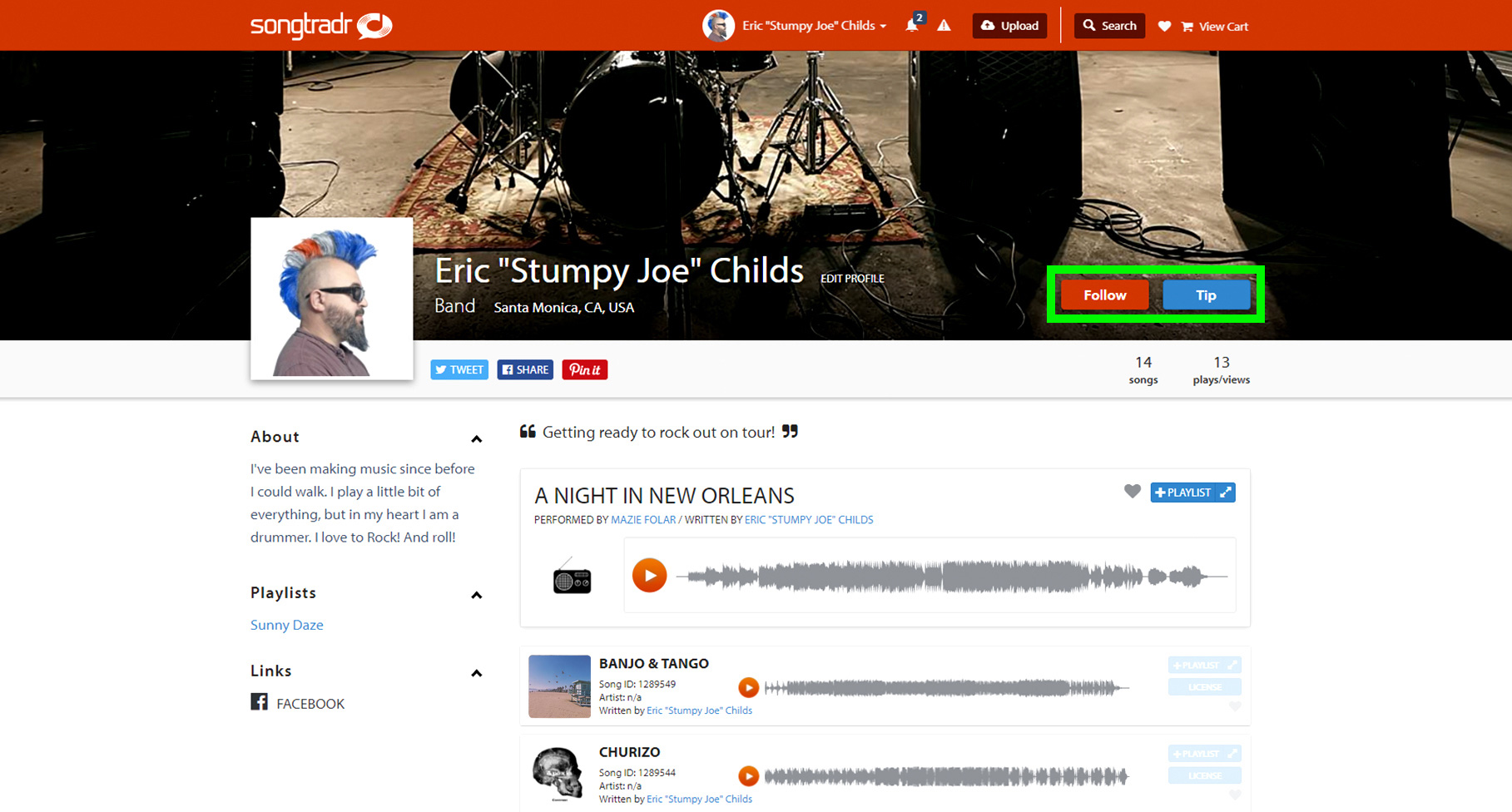 Learn how to add playlists to your profile >