It's easy to send and share your Songtradr music files via email!
Here's how:

Click File Share to send files privately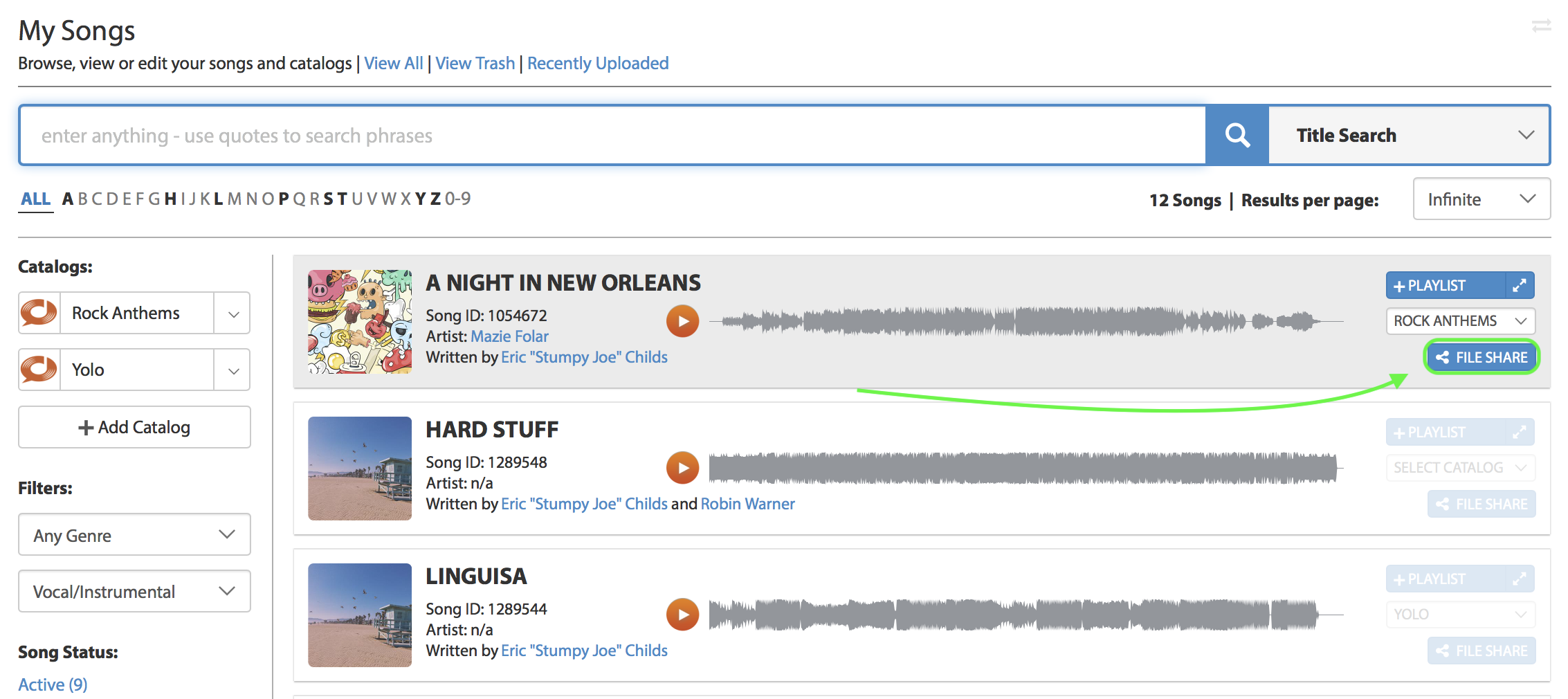 OR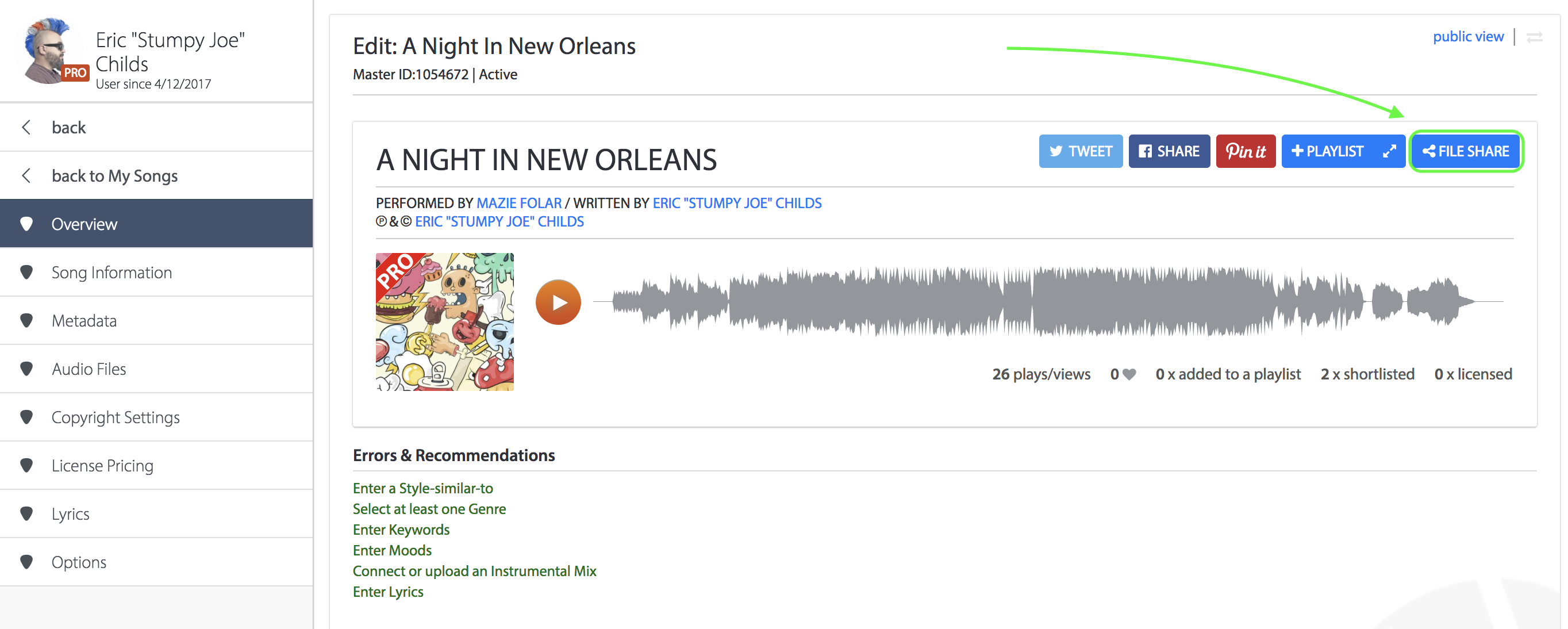 Amend the song title if necessary
Enter recipient(s) email(s)
Add an optional message
Select an expiry if desired
Click SHARE
The recipient(s) will then receive an email notifying them that a file has been shared and is ready for downloading.

It's that simple!